Classified in the ESRB catalog
Death Stranding Director's Cut it has been classified in the catalog of the ESRB, that is the American body that deals with the cataloging of software by age groups based on the contents. The classification with the American agency means that the release of the title on PlayStation 5 it's not that far. Announced during the Game Summer Fest 2021, Death Stranding Director's Cut for PlayStation 5 exploits the potential of the new console and should present new unpublished content within it. At the moment, in addition to the presentation teaser trailer, no details have been released on this new edition.
As you can see from the video above, the teaser dedicated to Death Stranding Director's Cut shows obvious references to the Metal Gear Solid series and shows a new location. With this edition, in addition to the classic next-gen technical upgrade of Death Stranding, it is possible that DLCs will be included which expand the main quest of the title and the inclusion of new extra content that will make fans of the Metal Gear Solid saga happy.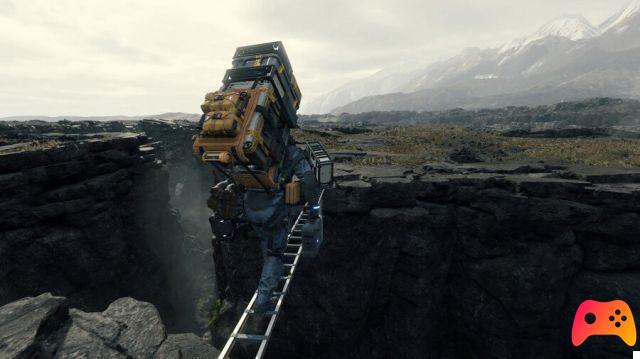 While waiting to understand the contents of Death Stranding Director's Cut and if the saves are transferable for those who own the PlayStation 4 version, we invite you to stay on our pages. Stay Tuned!
► Death Stranding is an Adventure-type game developed by Kojima Productions and published by Sony for PC and PlayStation 4, the video game was released on 08/11/2019 The version for PC came out on 14/07/2020
Death Stranding is a game to own at all costs: we decided to evaluate it with a 93%, if you are interested in learning more you can read the Death Stranding Review