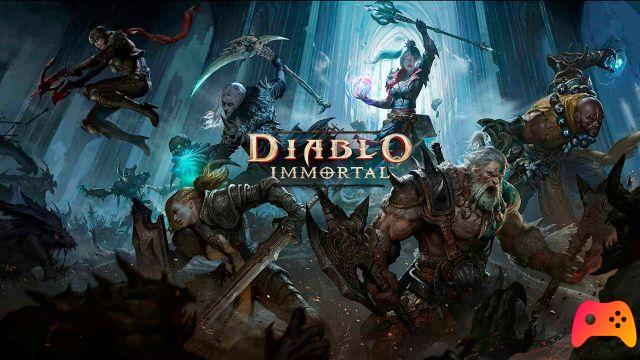 New details on a possible beta?
Short update: according to what was reported on the r / DiabloImmortal subreddit, it seems that the previous leak of the 25 October as the release date of Diablo Immortal was referring not to the launch, but instead at the start date of the limited beta. This seems to be confirmed by a message posted in Chinese and translated by the users of the forum, which also makes reference to the announcement of Diablo 4 at the next Blizzcon.

The message in question. Translation (from English translation): There is news. On October 25, Diablo Immortal will begin testing on a small scale. Following the announcement of Diablo 4 (Blizzcon) Blizzard will open the game to a global beta.
If the message is reliable and if the translation is not incorrect, the roadmap will be as follows: on October 25, Diablo Immortal will begin the final system tests, to then launch a beta open to players after Blizzcon in early November (in which, apparently, Diablo 4 will be announced).
However, we want to call for caution: although information seems to confirm what we already suspected, these are anonymous messages posted online. These are data that must always be taken with a grain of salt, since they often turn out to be inaccurate, as seems to happen with the previous leak of the actual launch on 25 October. If nothing else, we won't have to wait long to confirm or deny it.