Published and promptly removed a video presentation, the remaster will cover the first six titles
Final Fantasy is one of the most famous JRPG sagas in the world. If between the main chapters and spin-offs the ranks of the Square Enix brand weren't already dense enough, there are also numerous remakes and ports of their various iterations. In this already long list, however, new entries are about to be added.
The Pixel Remaster Series is a remastered series dedicated to the first six Final Fantasy that Square Enix had already announced on the occasion of E3 2021, however, there was still no release date. As reported by Gematsu, today the Japanese publisher released a video presentation about 30 minutes, then promptly removed from youtube, probably because it was published too early by mistake.
The offending video consists of a conference with the three parents of the final fantasy: Sakaguchi (creator of the series), Uematsu (historical composer of the soundtrack) e Kitase (director of development of titles from the sixth onwards). The trio tells anecdotes and background of the creation of the games, finally confirming the release window for the first of the six pixel remaster: July 2021.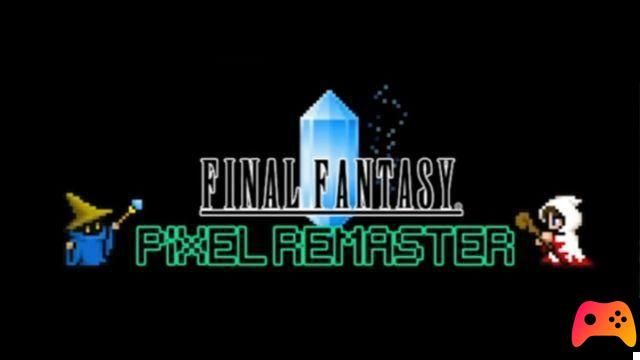 It is therefore a new opportunity for gamers to get their hands on gods classics that have made the history of their genre. From the first Final Fantasy, the game that saved the then Square from failure, to the epic of the sixth chapter, renowned for its complex and mature narrative, it is about six essential masterpieces for JRPG fans.
These titles will be replayable in one new graphic design, in fact, we will witness the remastering of all pixel art in the game. Expectations should not be disappointed as this assignment will be carried out by an author with a respectable curriculum: Kazuko Shibuya, historical artist who worked on the graphics of the saga since its first release.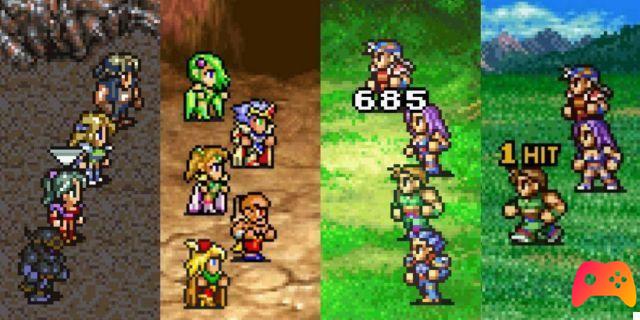 As already mentioned, the first release of the Final Fantasy Pixel Remasters should take place this July. The games will be released on Steam and on IOS and Android devices, until then keep following us for any updates.
► Final Fantasy VI is an RPG-Adventure game developed by Tose Square Enix and published by Nintendo Square Enix for PC, PlayStation, Super Nintendo, Game Boy Advance, Android, iOS, PlayStation Network and | , the video game was released on 02/04/1994 The version for PC came out on 16/12/2015