Corey Barlog intervenes on the issue of rising video game prices.
2K recently announced that NBA 2K21 would sell for $ 70, up about $ XNUMX from the past. The announcement created a real dispute in the gaming world, both among the public and within the specialized press and the industry itself. The debate was also joined by a very important figure in the sector, the game director of God of War, Corey Barlog. The latter ha in fact replied to a tweet, in which the author explained that he had no intention of buying video games at prices higher than 60 dollars.
The God of War director retorted by explaining the price increase may be a good solution, as it would eliminate the need to resort to the microtransaction system. It should also be remembered, however, that this appears to be an exclusively US problem. In other areas, prices have already increased in the past, considering that some games have reached, in their standard version, figures even higher than 70 euros.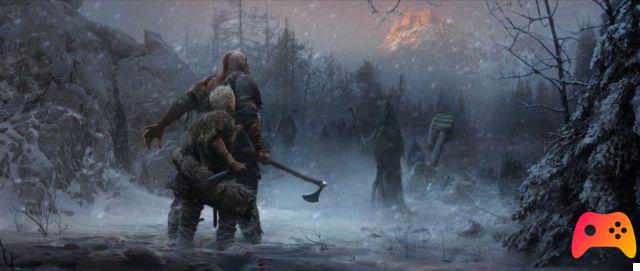 We remember, however, that for the moment it is a decision that concerns individual publishers and it is not certain that the entire sector intends to reach a price increase so huge for the games of the PlayStation 5 and Xbox Series X generation.
► God of War is an Adventure-Action game developed by SIE Santa Monica Studios and published by Sony for PlayStation 4, the video game was released on 20/04/2018
God of War is a game to own at all costs: we decided to evaluate it with a 93%, if you are interested in learning more you can read the God of War review.
If you own the game, don't miss our latest faq: How to fully upgrade the Blades of Chaos in God of War