This new edition includes the base game and the DLC.
Good Shepherd Entertainment and Shiny Shoe (independent studio) have released the deck-building-based roguelike Monster Train First Class for the Nintendo Switch. This version includes the base game plus "The Last Divinity" DLC. Also included are many bonus cards, new units and gameplay features added since the release of the original game.
Main features of Monster Train First Class:
Strategic roguelike card game: The title puts a strain on the player's abilities as he defends across battlefields simultaneously
replayability infinite: none of the games will be the same. You will be able to unlock new items, new decks and thanks to the DLC "The Last Divinity" lots of new contents
Multiplayer online cross-play: Hell Rush mode allows up to 8 different players to compete in competitive multiplayer battles. It also supports cross-play between PC, Xbox and Nintendo Switch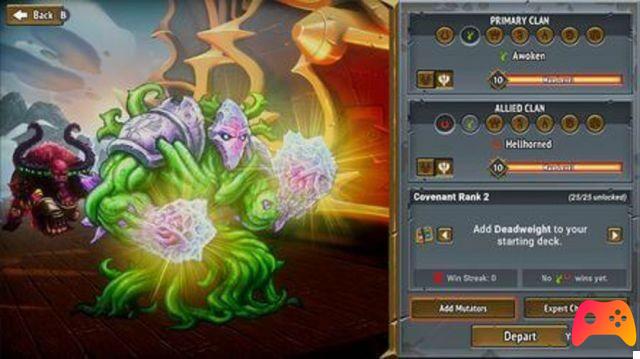 Set on a train bound for hell, Monster Train is a strategic roguelike in which you have to defend between battlefields at the same time. All this to protect the last burning pyre from the forces of Heaven. Thanks to hundreds of cards to unlock, six clans that offer unique gameplay mechanics between them and many combinations and as many solutions for different challenges, every game will be different from the other.