Luminous Productions' Forspoken is one of many titles featured at Square Enix's Tokyo Game Show that hasn't gotten a trailer. However Takefumi Terada and Raio Mitsuno (co-director and creative director respectively) have released new details about Frey, her partner Cuff and the magic she can wield.
Resident in New York before being isekai'd in Athia, Frey is described as intelligent but also immature, tending to be wary of the world at large and masking her vulnerability with sarcasm.. Arriving in this fantasy world, she is joined by Cuff, a talking magic bracelet. While more details will be revealed, Mitsuno said it is very important, as she will guide Frey on her journey.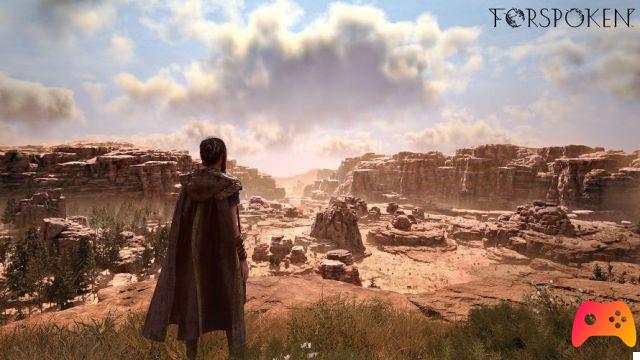 Both characters are described as being very outspoken, sometimes even creating arguments during a battle. Overall, there will be a lot of dialogue from both of them throughout the entire story arc. Terada also hinted something about the magical system with Frey being able to set traps and upgrade her abilities.