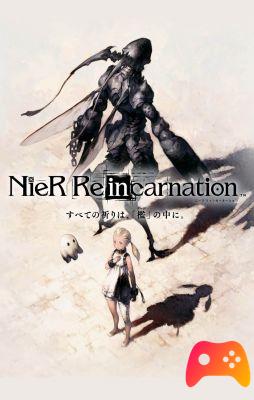 NieR Reincarnation director Daichi Matsukawa assures fans that the game's localization is under review.
NieR Reincarnation, the new mobile game from Square Enix, will soon be released in English as well. Daichi Matsukawa, director of the game, has assured fans around the world that the localization of the title is in the final stages and that soon everyone will be able to play it.
"I apologize for the long wait, but we're doing our very best to ensure that everyone will enjoy playing NieR Re [in] carnation and it would be greatly appreciated if everyone could wait a little longer until the preregistration announcement."
There is nothing to fear, therefore: the pre-registration phase will soon arrive in both America and Europe. Meanwhile, to make the wait less frustrating, a short sneak peek has been released complete with a phrase dubbed in English.
In the meantime, here's a sneak peek at the English version of NieR Re [in] carnation!
This is just a small part of what we can share with you, but we plan to announce more information as it becomes available, so please look forward to it! #NieR #NieRReincarnation #NieRReinEN pic.twitter.com/P9E7fODc8y
- NieR Re [in] carnation EN (@NieRReinEN) May 2, 2021
NieR Reincarnation is set in the future: a girl becomes acquainted and realizes she doesn't have any memories. Dressed in the shoes of the White Girl, the player will be guided by a creature named Mama, who will be of support through the dungeons to regain lost memories.
The title was released in Japan on February 18, 2021 and has reached the beauty of
ten million downloads
, and we hope that this is also the case in the West. To pass the wait, you can learn more about the NieR universe through our reviews and guides.
► NieR Re [in] carnation is an RPG-type game published by Square Enix for Android and iOS,