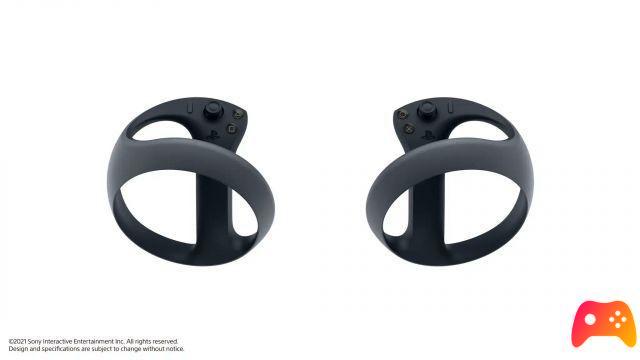 A source believed to be reliable has revealed new information on Sony's PSVR 2 including support for 4k and the presence of vibrations in the helmet.
UploadVR has published a report on Playstation VR 2 which contains information (still not confirmed) from a source believed to be reliable on some features of the new Sony viewer.
Among this information we note the alleged 4k support, with a resolution of 4000 × 2040, 2000 × 2040 per eye, a system to adjust the lenses separately and an improved Eye Tracking able to significantly improve the visual experience. It also appears that the helmet will be equipped with some motors that will give the player the sensations of the Dualsense with haptic feedback.
Detail of the keys on the left controller
We would like to remind you that, despite the source deemed reliable by a portal of the caliber of UploadVR, these are still rumors not confirmed directly by Sony. However, we can expect some PSVR 2 related events shortly (maybe a State of Play) in which the new virtual reality system of the Japanese giant will be officially presented since for now they have limited themselves only to showing us the new controllers.