Game Pass takes it all.
Although Bethesda has been owned by Microsoft for several months now, the release of the enhanced edition of Quake took place on all major platforms currently on the market.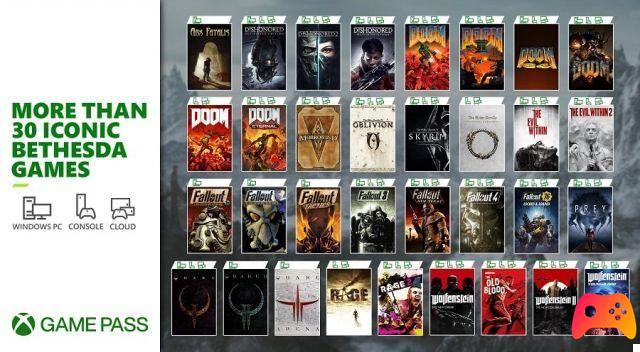 Microsoft, however, is keen to remind us that Bethesda titles find an important preferential lane on its famous subscription platform. So here is that Quake enhanced edition, Quake II and Quake III Arena officially and immediately enter the Xbox Game Pass catalog, bringing the number of Bethesda titles in the service to over 30.
Quake II and Quake III Arena are currently only available for PC, but it is not to be excluded that in the future they can also arrive on consoles.
In short, the entry of the Quake trilogy into the Game Pass catalog adds another tempting load to the Microsoft service, as if The Ascent, Microsoft Flight Simulator, Hades and 12 Minutes were not sufficiently valid reasons to be subscribed in this scorching August 2021.
► Quake is an FPS-type game developed by Id Software and published by Bethesda for Nintendo 64, PC, Mac, Amiga, Sega Saturn, Linux, PlayStation 4, PlayStation 5, Xbox One, Xbox One X and Nintendo Switch, the video game is released on 22/06/1996 The version for Nintendo Switch came out on 19/08/2021 The version for PlayStation 4 came out on 19/08/2021 The version for Xbox One came out on 19/08/2021
Quake is a beautiful game that cannot be missing from your collection: we have decided to evaluate it with a 91%, if you are interested in learning more you can read the Quake Review