Rocket League Season 4 has been announced with release date, new cars, arena and modes.
The 4 season of Rocket League has been announced by Psyonix that will start the11 August, precisely at 17.00 on PlayStation 4, Xbox, PC and Nintendo Switch. Let's see all the news, starting from the new car to the Arena and the new modes.
Rocket League Season 4 will propose a new one Rocket pass which will include the new Bandito machine and 70 degrees with unique items. Additionally, there will be a new Arena: Deadeye Canyon, available on all standard Playlists when Rocket League Season 4 begins. There will also be new LTMs, namely: 2v2 Heatseeker on August 12, Speed ​​Demon on August 19 and finally Spring Loaded during the month of August.
Speed ​​Demon is one LTM which combines mutators, the speed of the Boomer Ball without the wild bounces, touch effects and a faster respawn timer. Spring Loaded, on the other hand, is the Rumble variant currently available as a mutator in Private Games. Rocket League competitive tournaments will see the addition of 2 vs 2 Tournament and Extra mode. 2 vs 2 tournaments work like 3 vs 3 tournaments: we will have to clash with 31 other teams and aim for victory. The Extra mode, on the other hand, can change every day.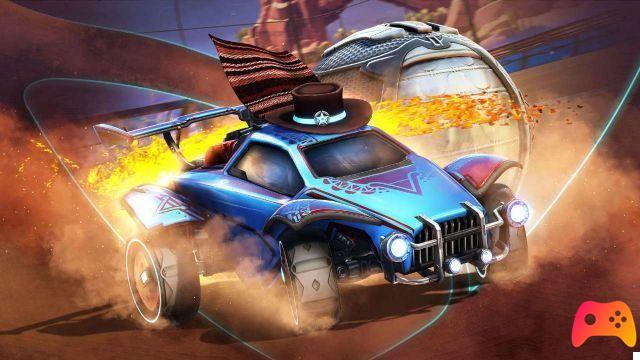 With Rocket League Season 4 a new audio setting will be added where players will be able to disable copyrighted music for videos and streaming. In addition, the restrictions for the Rank in groups have been decreased, there are improvements to random games and several changes to the quality of life of the title.
► Rocket League is a Sport type game developed and published by Psyonix Studios for Linux, Mac, Nintendo Switch, PC, PlayStation 4, PlayStation Network, Steam and Xbox One, the video game was released on 07/07/2015 The version for Nintendo Switch came out on 14/11/2017 The version for Xbox One came out on 17/02/2016
Rocket League is a beautiful game that cannot be missing from your collection: we have decided to evaluate it with a 80%, if you are interested in learning more you can read the Rocket League Review