Bandai Namco announced that new content will arrive soon for Scarlet Nexus thanks to the DLC "Bond Enhancement Pack 1"And tofree update 1.04.
The "Bond Enhancement Pack 1" will add new sets of costumes and weapons with completely new and original designs, including the "Fairy Tale Attire"Designed by Yusuke Kozaki, and will expand the game's deal system with 10 new episodes.
In addition, a pact level called "EX" will also be added.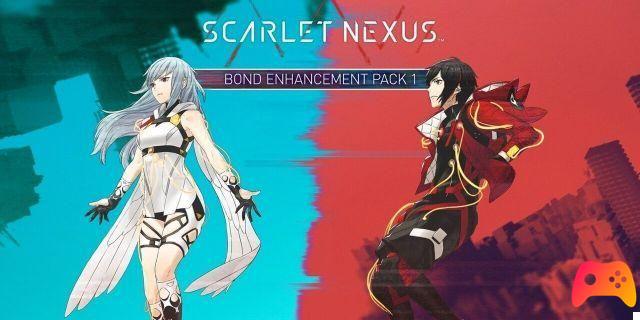 The free 1.04 update will bring over 50 challenges to the game, giving players the ability to unlock rewards for each quest that players complete. Among the rewards there will be variants of costumes and weapon skins to change their appearance without changing the performance. As a result of the new content, new plug-ins will be available in the shop and new dialogues.
Additionally, Scarlet Nexus is available today for Xbox Game Pass, Xbox Game Pass for PC, and Xbox Game Pass Ultimate. Cloud gaming on mobile devices is also supported.
► Scarlet Nexus is an RPG-Adventure game developed and published by Bandai Namco for PC, PlayStation 4, Xbox One, PlayStation 5 and Xbox Series X, the video game was released on 25/06/2021
Scarlet Nexus is a beautiful game that cannot be missing from your collection: we have decided to evaluate it with a 80%, if you are interested in learning more you can read the Scarlet Nexus Review by Salvatore Cardone.