The hunger for Age of Empires among the many fans of the saga is great. The excellent ground numbers from the HD versions of the first three chapters made us understand, but now, with the first issues of Age of Empires IV under hand, the definitive confirmation has arrived.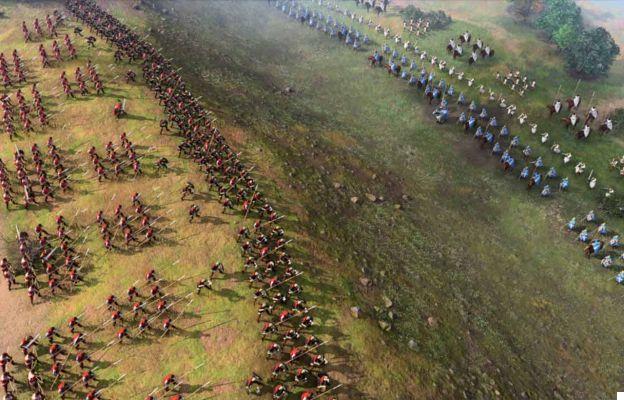 In fact, after 16 years of waiting since the release of the disappointing Age of Empires III, the desire of the fans for a new chapter was not so much in doubt. but Microsoft's ability to replicate the quality already seen, many years ago, in Age of Empires II. As we have shown you in our review, the doubts have finally been dispelled, and Age of Empires IV is really flying high.
The game has in fact won 3 positions in the top 10 of Steam for the period 25 - 31 October 2021, reaching its top and surpassing titles like New World, Back 4 Blood and Guardians of the Galaxy. But that's not all. The new RTS has already reached the second position on the Xbox Game Studios list of titles with more contemporary players than ever, with a number currently standing at 73,928 and that has surpassed giants like Sea of ​​Thieves, Microsoft Flight Simulator and Forza Horizon 4. And we're just talking about Steam.
Age of Empires IV is in fact also present on the Microsoft Store and included in the Xbox Game Pass PC, a factor that makes the recorded numbers even more impressive.
Definitely remarkable for a title belonging to a genre considered to be a niche.
► Age of Empires IV is an RTS-Strategy game published by Xbox Game Studios for PC, the video game was released on 28/10/2021
Age of Empires IV is a beautiful game that cannot be missing from your collection: we have decided to evaluate it with a 80%, if you are interested in learning more you can read the Review of Age of Empires IV by Fabrizio Bianchini.