A new title based on the series created by Hajime Isayama is preparing to land on gamers' smartphones.
The universe of Attack on Titan continues to give birth to numerous videogame transpositions. The most recent announcement is for Attack on Titan: Brave Order, a cooperative multiplayer RPG coming out for devices iOS and Android (but a precise date has not yet been announced).
As per tradition for other games based on the universe of The Attack of the Giants, in Attack on Titan: Brave Order it will be possible to take on the role of a new member of theReconnaissance Army (or Research Corps), thus fighting the giants side by side with Eren, Mikasa and many other connected users from all over the world. The game is developed by the Enish studio.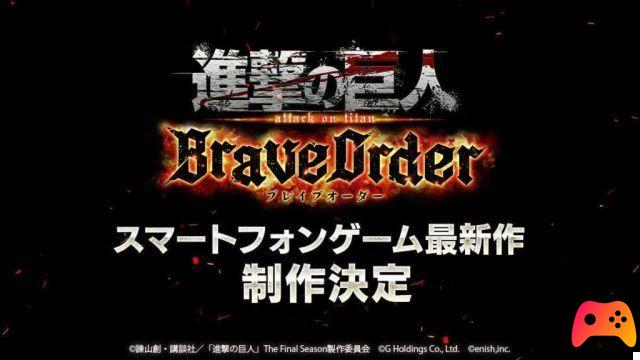 After the end of the manga series, the anime is preparing for the release of the last season: however, it is not yet clear whether Attack on Titan: Brave Order will somehow follow the events told by Hajime Isayama.
We just have to wait for more information to discover the main features of this new title: and you, are you curious to try this new experience in the world of Attack on Titan?