Call of Duty Vanguard returns to show itself with a reveal of the multiplayer scheduled for today.
After watching a long section of the single-player campaign during the Opening Night Live at Gamescom 2021, Call of Duty: Vanguard will return with a new event to show the multiplayer side of the title.
It won't take long to discover Call of Duty: Vanguard multiplayer since tonight at 19 there will be a dedicated event in order to show players what to expect from the new chapter developed by Sledgehammer Games. We will talk about the new modes, new maps, weapons and everything else that will be included in the beta coming this weekend on PlayStation 4 and PlayStation 5 but also other unannounced surprises.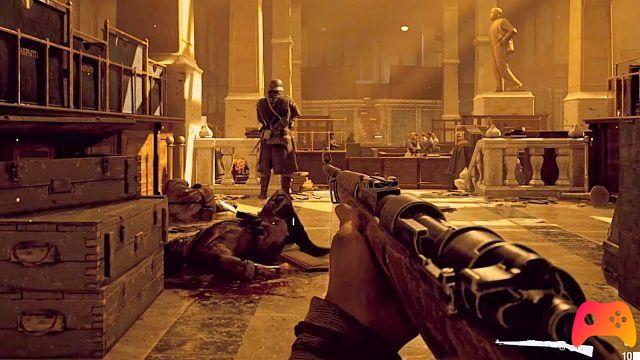 The appointment it is therefore for tonight at 19, the presentation will be shown on the Twitch channel of Call of Duty and obviously there will be updates on Call of Duty Vanguard here on our pages.
► Call of Duty: Vanguard is a Shooter type game developed by Sledgehammer and published by Activision for PC, PlayStation 4, Xbox One, PlayStation 5 and Xbox Series X, the video game will be released on 05/11/2021 (in 41 days)