All additions of the update
Developer Torn Banner Studios, publisher Tripwire Presents and global publishing retail partner Deep Silver announce the launch of the first free content update of Chivalry 2.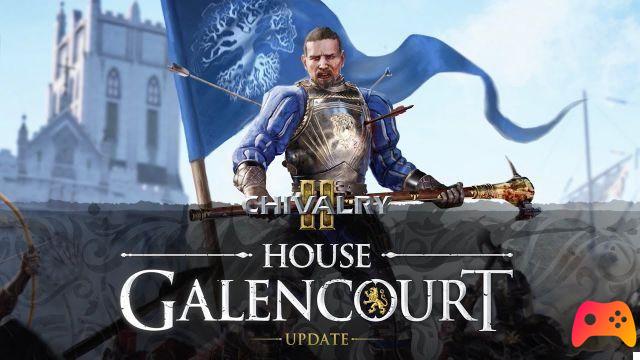 Available today for PC (via Epic Games Store), PlayStation 4 and PlayStation 5, Xbox One and Xbox Series X, the update House Galencourt di Chivalry 2 introduce:
Galencourt (New Team Objective Map): The Mason Army brutally besieges the fortified city of Galencourt and the seat of the Agathian Church. Capture the great walled fortifications, blow up the harbor ships, desecrate the relics and tomb of Feydrid!
Courtyard (New Team Death mapmatch/Free-for-All/Arena): The agreement of a duel with the two champions, to determine the outcome of the battle of Courtyard, is blown, prepare for a carnage.
Arena Mode: Experience more competitive, smaller-scale battles with a focus on teamwork in this all-new game mode, featuring 3v3 combat with winners determined by the first to win 5 rounds. Arena mode will be playable in special versions of 3 maps: Tournament Grounds, Fighting Pits and the new Courtyard map.
Arrow Cam: By popular demand, archers can look forward to the return of the beloved Arrow Cam, which connects a camera to shot arrows creating truly cinematic action shots.
Over 60 new items for customization: The Armory will receive over 60 options for new weapons, armor, voiceover, and more to customize the look of your squads. Items include: Argon's sword, Skull Crusher Mace, Golden Leaf Shield, and more!