The rich package released by Activision will be called Crashiversario.
An important anniversary for Crash Bandicoot that blows the candles on the 25 years since it was first released on the historic and unforgettable PlayStation back in 1996, today Activision announces the availability of the Crashiversario commemorative bundle.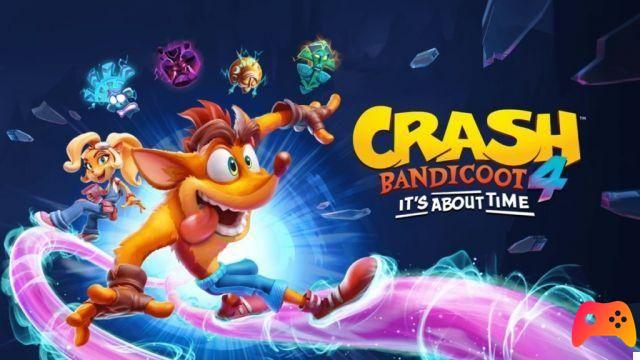 The anthropomorphic bandicoot, however, does not seem to feel the weight of the years on his shoulders as demonstrated in the fourth chapter released over 20 years after the third, in the middle many sub-chapters and spin-offs. Activision then thought for Crash Bandicoot a bundle containing the three remake chapters, the fourth chapter and the remake of the classic and popular CTR: Crash Bandicoot N. Sane Trilogy, Crash Bandicoot 4: It's About Time e Crash Team Racing Nitro-Fueled.
To remind the public who Crash is and how he became a symbolic character of the videogame world, Activision has also released a nice teaser that presents his Crashiversario. The bundle is already available digitally on PlayStation 4, PlayStation 5, Xbox One, Xbox Series X / S and Nintendo Switch in certain geographic areas.
► Crash Bandicoot 4: It's About Time is a platform-type game developed and published by Activision for PC, PlayStation 4, Xbox One, Nintendo Switch, PlayStation 5 and Xbox Series X, the video game was released on 02/10/2020 The version for PC came out on 26/03/2021 The version for Nintendo Switch came out on 12/03/2021
Version for PlayStation 5 from 12/03/2021
Version for Xbox Series X from 12/03/2021