The Japanese software house has officially presented the new football, which will take the name of eFootball and will be completely free to play with a lot of cross platform and much more.
An important day for all football fans, even the virtual one. As widely announced in recent weeks, Konami has officially presented to the public the new chapter of the PES football saga which this year will change its identity again.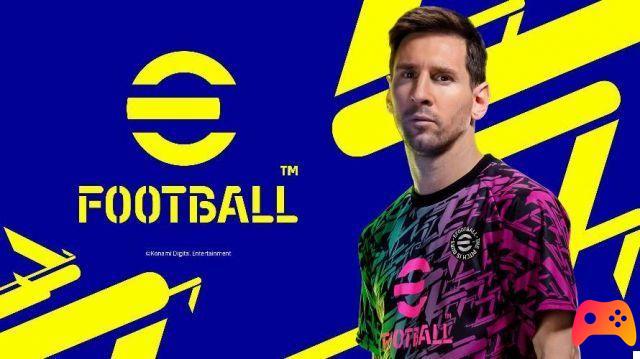 The new course will bear the name eFootball and will boast an innovative realization, completely based on the Unreal Engine. The new graphics engine will bring huge improvements to the game structure of the title, including a new and improved management of player movements, lots of new animations and much more. This will help make the experience even more realistic and simulation than ever, continuing the great work done by the developers starting from the previous editions.
The biggest news of this eFootball, however, is that related to the distribution system. KONAMI has formalized the much talked about free to play model, so utopian but in the end it became a reality, with a surprise and certainly very courageous move. "To ensure an experience within everyone's reach, eFootball will be free to play" reads the official statement, testifying to the position taken by the software house.
"Starting from the solid foundation of the Unreal® Engine, which allowed us to recreate and significantly improve the expressions of the players, we have made numerous changes to create a new football graphics engine that will support eFootball ™ for years to come," he comments Seitaro Kimura, Konami Digital Entertainment Producer of the eFootball ™ series. "Thanks to the power offered by the next generation consoles and the work done closely with elite footballers, eFootball ™ offers the most intense and realistic gameplay we have ever made. We will show the gameplay in detail next month, so stay tuned ".
The title, which will be distributed digitally-only, will be accompanied by the addition of content distributed progressively, through a well-defined and precise road map. Additionally, some of this content may be purchased as DLC sold separately by the players, in order to shape the final game experience to their liking.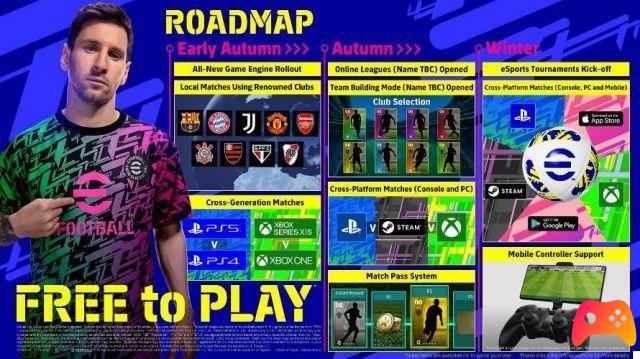 In addition, the title will have full support for the cross platform, which will be added over the months following the game's arrival. MyClub will also be replaced by a new online mode, however, yet to be revealed and which we will talk about in the coming days.
eFootball is expected on all next-generation platforms and PC via Steam this fall. Waiting for the release date we leave you in the company of the official launch trailer of the new eFootball.
► eFootball PES 2021 is a Sport-type game developed and published by Konami for PC, PlayStation 4 and Xbox One, the video game was released on 15/09/2020
eFootball PES 2021 is a beautiful game that cannot be missing from your collection: we have decided to evaluate it with a 90%, if you are interested in learning more you can read the Review of eFootball PES 2021