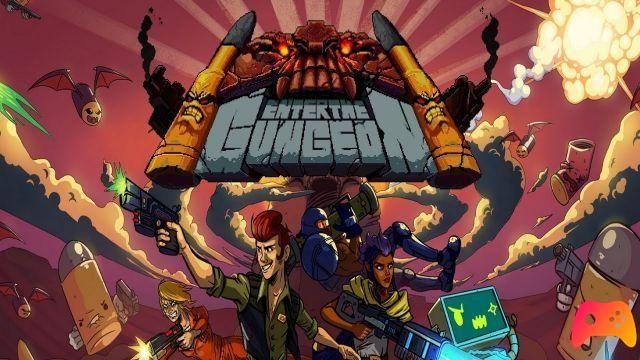 Dodge Roll wanted to celebrate the fifth year of the title.
Dodge Roll and Devolver Digital they wanted to celebrate the fifth birthday of Enter the Gungeon, roguelike title published PlayStation 4 e Microsoft Windows PC, Linux e Mac, through the release of a special vinyl.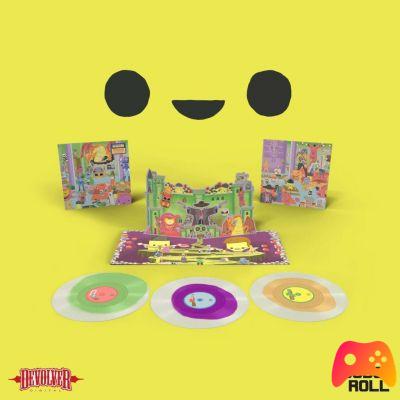 This exclusive edition, featuring music by Doseone, will also include the full game soundtrack combined with songs from Exit The Gungeon. All these contents will finally be included in a triple LP pop-up case by Joseph Harmon, an artist already known many of his works of art with an unmistakable style. The vinyl will allow, both through the vinyl tracks and thanks to the cover, to enter more into the atmosphere of the roguelike title Enter The Gungeon, or a gunshot dungeon crawler, based on a frenetic adventure among the dungeons.
To allow the title to quickly reach success were its characteristics, among which the protagonists of the game stand out, that is a group of misfits willing to shoot, loot and fight to the last to reach the final treasure of the Gungeon: a pistol designed to completely eliminate their past.
To recover the latter all players of Enter the Gungeon will be able to take part in a cooperative adventure for two players. Also enriching the latter are nearly 400 unique weapons and relics, combined with richly detailed rooms arranged in procedurally generated labyrinths.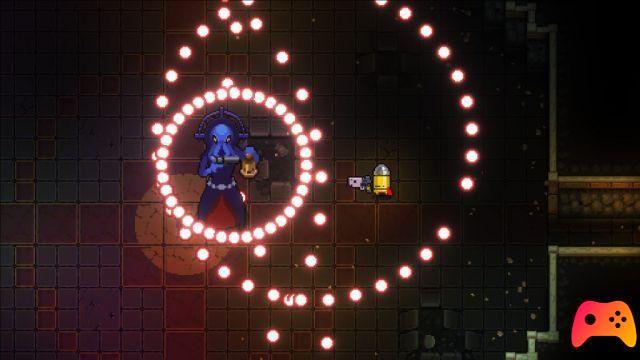 The limited edition version of the Dodge Roll roguelike is exclusive to the Devolver Digital store, and can be pre-ordered now at merch.devolverdigital.com. Once your exclusive copy has been ordered, shipments will start from November 2021.
You don't know the roguelike title and are you curious to understand its characteristics more clearly? In this case, you may be interested in our review of the game born from the work of Dodge Roll, which has recently arrived to celebrate this milestone of the fifth successful year.
► Enter the Gungeon is an indie-Roguelike-shooter game developed by Devolver Digital Dodge Roll Games and published by Dodge Roll Games for Linux, PC, Mac, PlayStation Network, PlayStation 4, Xbox One and Nintendo Switch, the video game is out the 05/04/2016 The version for Nintendo Switch came out on 18/12/2017 The version for Xbox One came out on 05/04/2017
Enter the Gungeon is a great game that cannot be missing from your collection: we have decided to evaluate it with a 77%, if you are interested in learning more you can read the Review of Enter the Gungeon