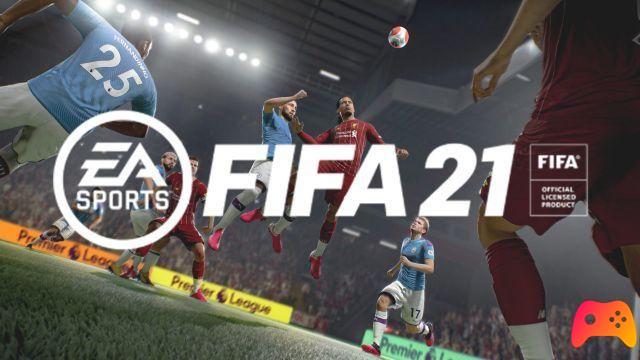 EA's football is confirmed as the best-selling title in the United Kingdom, anticipating two of Nintendo's sacred monsters in the standings such as Animal Crossing and Mario Kart 8 Deluxe.
Great satisfaction for Electronic Arts. Despite the time of year, his FIFA 21 remains the best-selling game on the UK market.
The success of FIFA 21, net of all that is said, is beyond question. The Electronic Arts football team, despite not having recorded great evolutions for the series, continues to grind mind-boggling numbers, always resulting among the most played titles and with the most active community, and not only.
According to the sales data, and in particular those relating to the first week of June and based on the UK market, the EA stock is still among the best-selling, indeed, the best-selling. FIFA 21 is in fact on the very first step of a podium completed by some of Nintendo's most popular exclusives. We speak in particular of Animal Crossing: New Horizons and the timeless Mario Kart 8 Deluxe. Spider-Man: Miles Morales also keeps up well, still in the top 5 (in fifth place) while the recent chapter of the Capcom Resident Evil Village saga is in fourth place.
Here is the complete ranking:
FIFA 21
Animal Crossing: New Horizons
Mario Kart 8 Deluxe
Marvel's Spider-Man: Miles Morales
Resident evil village
Assassin's Creed Valhalla
Minecraft (Nintendo Switch version)
The Last of Us: Part II
Miitopia
Super Mario 3D World + Bowser's Fury
What do you think of this ranking? Let us know in the comments!
► FIFA 21 is a Sport-type game developed by Electronic Arts and published by EA Sports for Xbox One, PlayStation 5, Xbox Series X, PlayStation 4 and PC, the video game was released on 09/10/2020
Version for PlayStation 5 from 03/12/2020
Version for Xbox Series X from 03/12/2020
FIFA 21 is a beautiful game that cannot be missing from your collection: we have decided to evaluate it with a 80%, if you are interested in learning more you can read the FIFA 21 Review