As usual, theUltimate Team di Fifa offers players the ability to unlock interesting cards by completing some specific objectives. In this case, we would like to point out a really interesting player, which we will tell you how to get. This is the famous Nice wing Justin Kluivert, in its version Ones To Watch.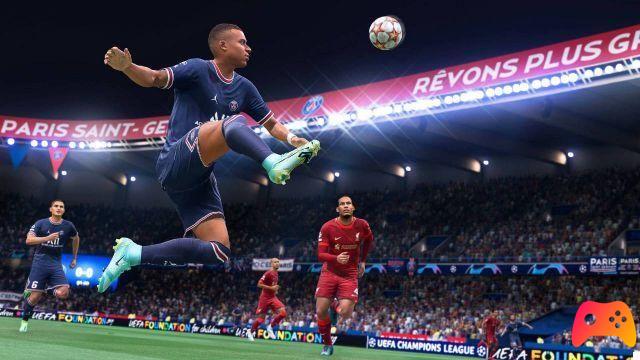 Let's see together which objectives must be completed to unlock the card in question:
NEW IN NICE
Score 10 goals with players from the Ligue 1 in Squad Battles at Amateur level or higher (or Rivals)
Reward: x1 rare gold player VAL. 75+ (Not swappable)
CHAMPIONSHIP LINKS
Win 5 Squad Battles matches on Expert or higher (or Rivals) with at least 3 League 1 players
Reward: x1 GOLD PACK (Untradeable)
TALENT IN FILTERS
Provide a through ball assist in 4 different Squad Battles matches at Amateur or higher
Reward: x1 TWO PLAYER PACK (Untradeable)
DOUBLE DUTCH
Score 2 goals per game with Dutch players in 3 different Squad Battles matches at Expert level or higher
Reward: x1 SMALL ZINC PLAYERS (Untradeable)
It will be possible to complete the challenges to get Kluivert Ones To Watch (untradeable) in FIFA 22 until 13 October.
Recall that FIFA 22 is available since October 1, 2021 per PlayStation 4, PlayStation 5, Xbox One, Xbox Series X/S, PC, Nintendo Switch e Google Stadia.
► FIFA 21 is a Sport-type game developed by Electronic Arts and published by EA Sports for Xbox One, PlayStation 5, Xbox Series X, PlayStation 4 and PC, the video game was released on 09/10/2020
Version for PlayStation 5 from 03/12/2020
Version for Xbox Series X from 03/12/2020
FIFA 21 is a beautiful game that cannot be missing from your collection: we have decided to evaluate it with a 80%, if you are interested in learning more you can read the FIFA 21 Review by Salvatore Cardone.