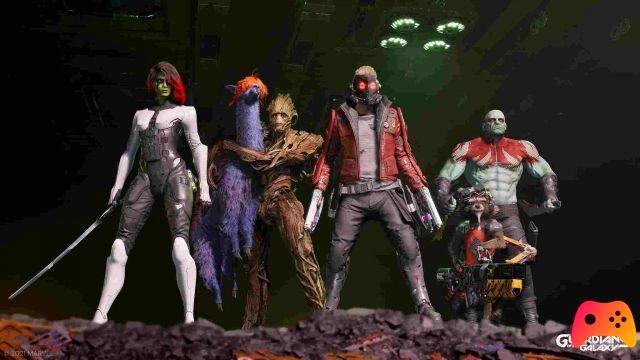 The title was presented during the Square Enix conference.
Square Enix and Marvel, dopo Avengers di Crystal Dynamics, will join forces again to bring about the creation of Guardians of the Galaxy, a new title also signed by the Eidos Montreal team.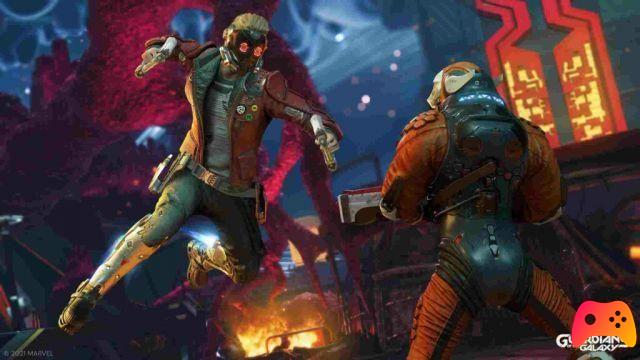 Inside the game, as revealed by the trailer shown during the showcase Square Enix, players will only be able to take on the role of Star Lord (aka Peter Quill), in a story-driven single-player campaign full of that union of music and humor that has always been characteristic of film transpositions.
According to the gameplay shown during the conference, Guardians of the Galaxy it will be an adventure full of action and, within the dialogues, often influenced by the choices made: the latter will in fact have future consequences, also reported on the screen once you have made your decision.
The fights and interactions between the characters will also play an important role in the game: during the combat phases it will in fact be possible to create real combos between the members of the team and give them orders through a special combination. of keys, in a perfect union of forces to face any opponent.
Although the trailer did not want - or could - show too many details about the features of Guardians of Galaxy, according to the sequences presented, the game will reconnect to some of the worlds and peoples already seen in the course of the two films. To evoke the atmospheres already proposed by the latter will also be the music present within the title, perfect to accompany gameplay with ironic and comic tones.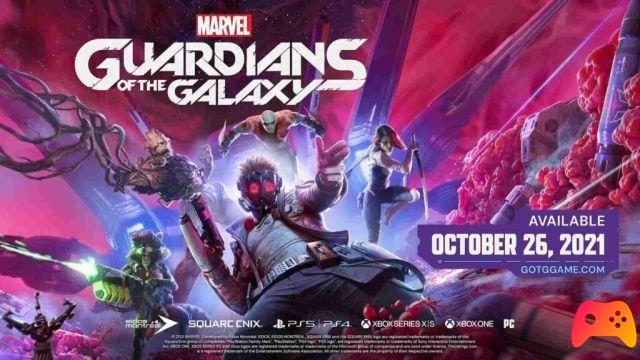 At the moment, unfortunately, there are no further news regarding the game, except for the period scheduled for its release. The title, as announced at the end of the video / gameplay shown, will in fact be available starting from October 26, 2021, both on old-gen consoles. PlayStation 4 and Xbox One both on next-gen platforms PlayStation 5 and Xbox Series X. The pre-order is already available for the Standard and Cosmic Deluxe editions, and will allow you to get a costume package directly inspired by the comic versions of the heroes of the group. The Cosmic Deluxe will instead give access to the Steelbook box, a mini hardcover artbook, a download code for the original soundtrack and two additional skins for Star Lord.
You haven't played Marvel's Avengers and want some more details about it? Here is our review!
► Marvel's Avengers is an Adventure-Action type game developed by Crystal Dynamics Eidos Montréal and published by Square Enix for PC, PlayStation 4, Xbox One, PlayStation 5, Xbox Series X and Google Stadia, the video game was released on 04/09/2020