Apparently the progression of the Battle Pass will depend solely on the daily challenges, you will not get points from the games themselves
It would seem that Halo Infinite has managed to avoid yet another postponement and its release will fall as planned in the latter period of 2021, however not all modes will be available at launch. As many multiplayer games now, in fact, this chapter will be divided into seasons and there will be a Battle Pass.
John Junyszek, Community Manager of 343 Industries, described some of the details on the progression of the Halo Infinite Battle Pass on his Twitter account. Microsoft's shooter will see the focus shift on daily challenges, rather than the number of games played: in fact, it seems that the mere fact of completing a game does not give the player any experience points.
Aware of the likely distrust of the public, Junyszek also added that the primary method of earning XP will be through daily goals, which will be, according to him, abundant and varied. The new Halo should therefore be characterized by the presence of numerous daily quests, which will be developed taking into account both the needs of the average player and the expectations of those with a more grinding approach.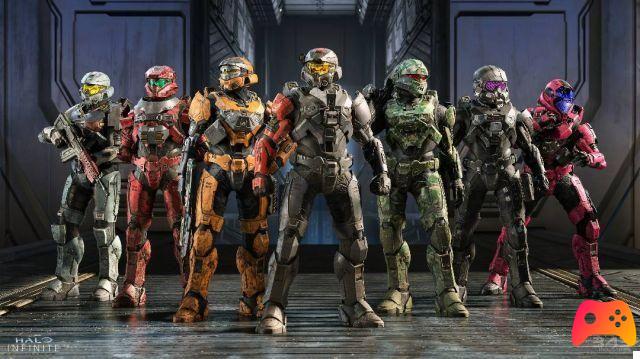 Junyszek finally revealed that there will be further updates on the blogs from Microsoft and 343 Industries, until then we remember that the game is scheduled to release on December 8, 2021.
► Halo Infinite is a Shooter type game developed by 343 Industries and published by Microsoft Studios for PC, Xbox One and Xbox Series X, the video game will be released on 30/09/2021 (in 5 days)