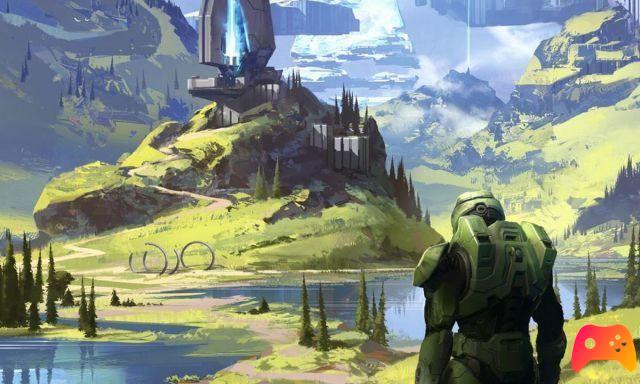 Also confirm the FOV settings.
Important news for those waiting for Halo Infinite. In fact 343 Industries while talking about its new anti-cheat philosophy for multiplayer, released new screenshots of the campaign. Some new details on PC graphics options have also been revealed. In addition to the graphics options for PC, the FOV settings for consoles have also been confirmed. The FOV can be set from 78 (by default) up to a maximum of 120.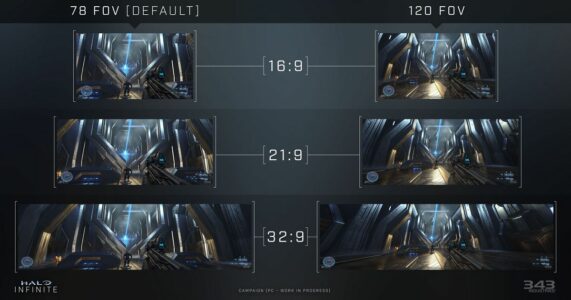 Dynamic resolution scaling is also available with the ability to set a minimum and maximum frame rate. In addition to the display settings, resolution scale and quality presets, there are also options for anti-aliasing, texture filtering, shadow quality, dynamic lighting and many other options. In addition, there are also many control settings.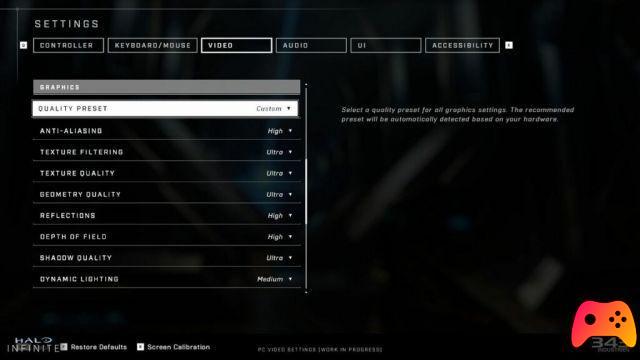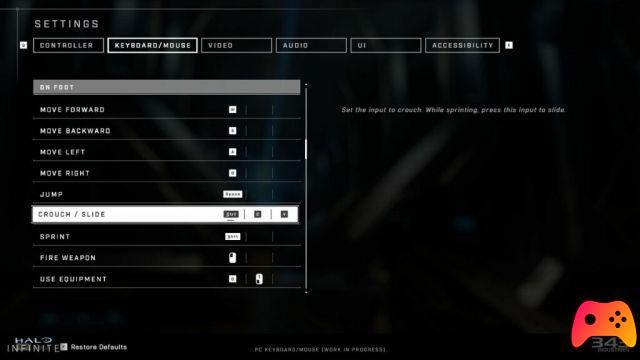 While they haven't put too much focus on the accessibility settings, the full screen effects can be adjusted for those suffering from photo-sensitivity and motion sickness..
► Halo Infinite is a Shooter type game developed by 343 Industries and published by Microsoft Studios for PC, Xbox One and Xbox Series X, the video game will be released on 30/09/2021 (in 104 days)