There are still a handful of months left until the launch on PlayStation 4 and PlayStation 5 of Horizon forbidden west, but Sony does not fail to tease the public with a load of information. In the past few hours, Guerrilla Games has shared an unprecedented insight into the dangerous mechanical creatures that Aloy will have to face.
New Machines and returning foes with new lethality await Aloy in Horizon Forbidden West. Guerrilla discusses how to combat these enemies: https://t.co/c0AE3apPCh pic.twitter.com/yEYnMlidXT
— PlayStation (@PlayStation) November 8, 2021
Speaking via the PlayStation Blog are principal machine designer Blake Politeski and asset art lead Maxim Fleury. According to both, what was seen in Horizon Zero Dawn was only the basis of what players will be able to experience in the following. In fact, this promises to expand all the characteristics of the predecessor, starting with the aesthetics and behaviors of the animal enemies..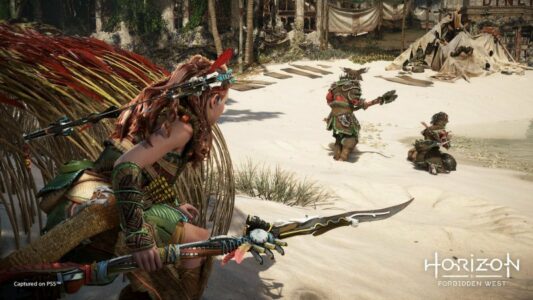 The Sunwing, for example, will need to recharge its energy through sunlight, while providing a profitable window to attack it. The development team seems to focus heavily on the variety of approaches with which to eliminate the ferocious artificial beings. Of all these, the deadliest seems to be the Tremortusk. It is a mechanical creature similar to a mammoth, equipped with elemental attacks and with the ability to charge against Aloy. As in the first, also in Forbidden West there will be non-hostile creatures to ride on to move faster, while others will help the protagonist to find chests or precious resources thanks to their radars..
► Horizon Forbidden West is an RPG-Adventure-Action game developed by Guerrilla Games and published by Sony Interactive Entertainment for PlayStation 4 and PlayStation 5, the game will be released on 18/02/2022 (in 99 days)