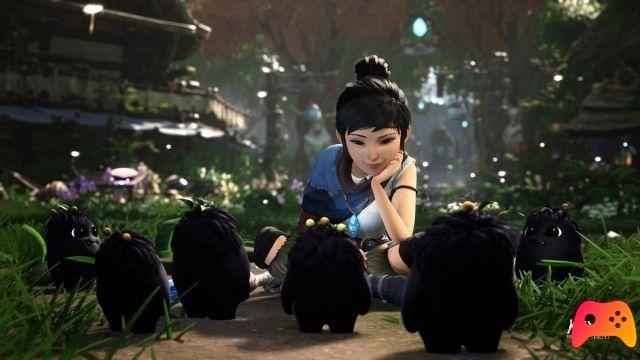 A gameplay video of Kena: Bridge of Spirits was shown at the Tribeca Games Spotlight, the first title from Ember Lab that appears to be truly mind-blowing.
In the footage shown by Ember Lab they were learn more about some mechanics of Kena: Bridge of Spirits, with the commentary of some developers and some behind-the-scenes scenes that demonstrate the great work done by the independent team of only 20 people.
Kena: Bridge of Spirits is confirmed once again technically and artistically magnificentpractically at the levels of a Pixar movie. Unpublished combat and exploration sequences are then shown in the video. The former result incredibly hectic, with our heroine who will face enormous creatures thanks to her abilities and with the help of the adorable Rot. These will also help us in the exploration phases to solve environmental puzzles.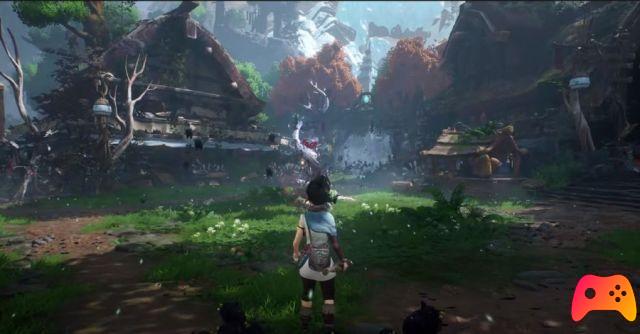 The Ember Lab title combines mechanics from several larger titles, but it does so by adding that pinch of originality that could prove to be crucial in not boring the player. We cannot hide the very small uncertainties seen in the gameplay but it should still be remembered that this is a novice team and consists of only 20 developers. However, we can't wait to try it for yourself, and we remind you that the release date is set for August 24th on PlayStation 4, PlayStation 5 and PC.
► Kena: Bridge of Spirits is an Adventure-type game developed and published by Ember Lab for PC, PlayStation 4 and PlayStation 5, the video game will be released on 24/08/2021 (in 67 days)