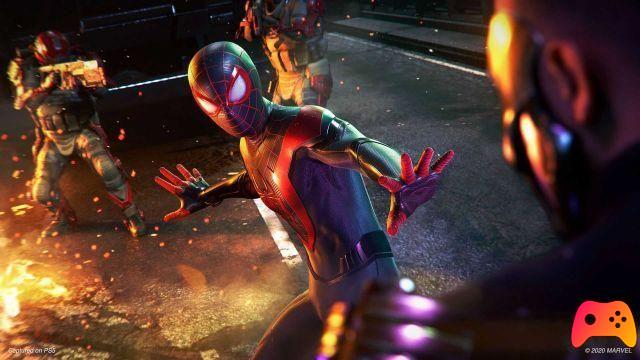 Insomniac Games introduces some interesting news to Miles Morales' adventure.
Surprise, Marvel's Spider-Man: Miles Morales has just received a new update for both platforms, namely PlayStation 4 and PlayStation 5. The news came from the guys from Insomniac Games themselves, who communicated it through their Twitter account.
Rolling out today, our new # MilesMoralesPS4 # MilesMoralesPS5 update adds the Advanced Tech Suit and includes various fixes. Additionally on PS5 only, the update adds realistic muscle deformation on select suits. pic.twitter.com/1nnSvgJB2P
- Insomniac Games (@insomniacgames) March 30, 2021
The update dedicated to the latest game on the iconic masked hero is already available for download and introduces various new features. Through social media, the authors state that this solves a series of unspecified problems, as well as adding the new Advanced Tech Suit costume, with colors similar to that worn by Tom Holland's Peter Parker in the Marvel Cinematic Universe..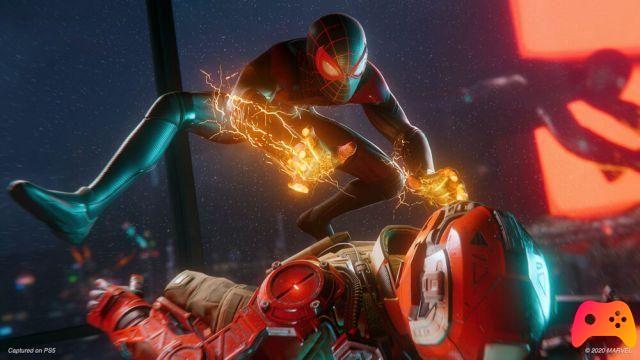 Not only that, the Sony first party studio has enriched the PlayStation 5 version of the title and more particularly the animation sector by implementing the realistic deformation of the realistic muscles on some selected costumes.
. Josh DiCarlo, Lead Character Technical Director of Marvel's Spider-Man Miles Morales described what it is: "We simulated the character in its entirety, from the inside out, using techniques previously only available in film. Any deformation that you can see on the surface of the costume is the result of the simulation of the clothes and muscles ".
Marvel's Spider-Man: Miles Morales accompanied the launch of PlayStation 5 and if you are exploring New York City swinging between a web and the other we leave you to our trophy list of the game.
► Marvel's Spider-Man: Miles Morales is an Adventure-type game developed by Insomniac Games and published by Sony Interactive Entertainment for PlayStation 4 and PlayStation 5, the video game was released on 12/11/2020
Version for PlayStation 5 from 19/11/2020
Marvel's Spider-Man: Miles Morales is a beautiful game that cannot be missing from your collection: we have decided to evaluate it with a 85%, if you are interested in learning more you can read the Marvel's Spider-Man: Miles Morales Review