Nintendo, through its official Twitter account, has made it known to gamers that it is aware of the bug in Metroid Dread and promises to fix it with a patch at the end of October.
A bug has been found in #MetroidDread that can prevent players from progressing under a certain condition. A patch will be released by the end of October to fix this. We apologize for the inconvenience.
Learn more, including how to avoid the bug:https://t.co/iy1dDmOcJ7
— Nintendo of America (@NintendoAmerica) October 15, 2021
The bug would appear towards the last stages of the game, when at the entrance of a certain door the message: "the software has been closed because an error has occurred" may appear.
This possibility exists if you previously placed a marker on the map in the room beyond that door.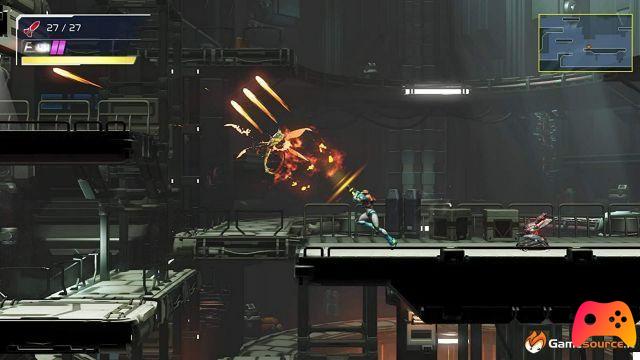 To resolve this issue, Nintendo currently proposes to restart the game and remove the marker from the map. This way, you shouldn't run into any problems.
However, a free patch that will fix this bug will be released later this month.
Finally, we remind you that Metroid Dread was released on October 8 and is available exclusively on Nintendo Switch.
What do you think of it? Have you also encountered this bug in Metroid Dread? As always, we invite you to tell us in the comments.
► Metroid Dread is a Metroidvania-Platform type game developed by MercurySteam and published by Nintendo for Nintendo Switch, the video game was released on 08/10/2021
Metroid Dread is a beautiful game that cannot be missing from your collection: we have decided to evaluate it with a 88%, if you are interested in learning more you can read the Metroid Dread Review by Matteo Cadeddu.