New details revealed for the Pirates of the Caribbean expansion
Coming June 22, 2021 Sea of Thieves: A pirate's Life announced during E3 2021 is the largest and most ambitious expansion by Rare for its pirate title. Sea of ​​Thieves: A Pirate's Life is a free Pirates of the Caribbean themed expansion that brings characters from the popular Disney series into the Rare game. The expansion brings with it settings, music and new stories that transport the player within the Disney film.
Collaboration between Rare e Disney allowed director Mike Champman and the development team to create a unique and authentic experience for fans of the Disney series. Characters like Jack, Davy Jones fit perfectly into the Sea of ​​Thieves universe, each character is rigorously voiced and will have a completely new set of phrases for the series.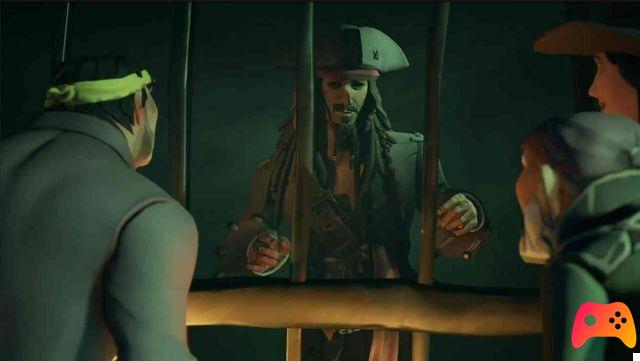 The music in addition to re-proposing arrangements of famous themes from the film Pirates of the Caribbean, presents new versions that blend perfectly with the nature of the game. Sea of ​​Thieves: A Pirate's Life it will also pay homage to all fans of the Disneyland park attraction of the same name.
► Sea of ​​Thieves is an Adventure type game developed by Rare and published by Microsoft for PC and Xbox One, the video game was released on 20/03/2018
Sea of ​​Thieves is a game to own at all costs: we decided to evaluate it with a 94%, if you are interested in learning more you can read the Sea of ​​Thieves review