Bandai Namco has released a trailer with the release date of PAC-MAN 99, a new battle royale starring Pac-Man.
Bandai Namco has surprisingly released the trailer for PAC-MAN 99, a title that incorporates the same mechanics already seen in Super Mario Bros. 35 and Tetris 99. The game will be available for Nintendo Switch Online subscribers starting at 15pm today, April 7 2021.
PAC-MAN 99 is a battle royale where 99 players battle each other to find out who is the best ball and ghost eater. There will not only be a multitude of new mazes to tackle, but also several power ups to exploit to survive as long as possible. For example, there are Power Pellets that allow you to make ghosts vulnerable so you can eat them. This action not only creates advantages for those who perform it, but allows you to send the devastating Pac-Man Jammers to annihilate other players.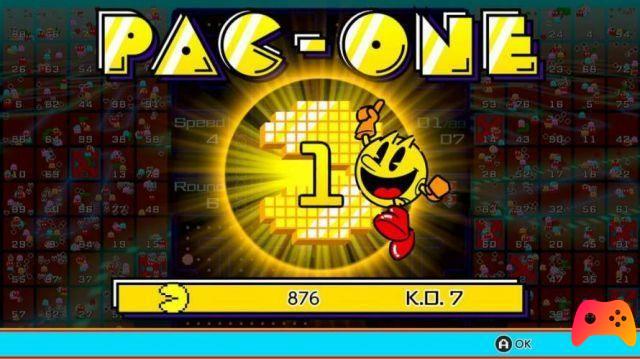 There will also be eight different strategies to use at the most opportune moment of the battle, in addition to that there is also the possibility to buy extra content that unlock classic PAC-MAN modes and themes Namco based on classics like Xevious, Galaga, Dig Dug and others.
► Pac-Man: Championship Edition DX is a Puzzle-Strategy-Adventure-Arcade game developed and published by Bandai Namco for PlayStation Network, iOS and PlayStation 3, the video game was released on 17/11/2010