A new look at the history of the new ATLUS-branded JRPG.
Shin Megami Tensei V is back to show itself in a new trailer focused on the narrative component. After having dedicated space to the leveling system, ATLUS has released other animated sequences dedicated to the exclusive Nintendo Switch arriving at the end of 2021.
The new video allows you to take a quick look at the plot of the fifth episode of the JRPG series. The player will take on the role of a student from Tokyo who will merge with a demonic being and transform into Nahobino. Neither fully human nor totally divine, this latter has the power to fight demons and at the same time capture others to train as powerful allies. In line with the past, Shin Megami Tensei V promises to put profound and hermetic metaphysical themes on users' plates.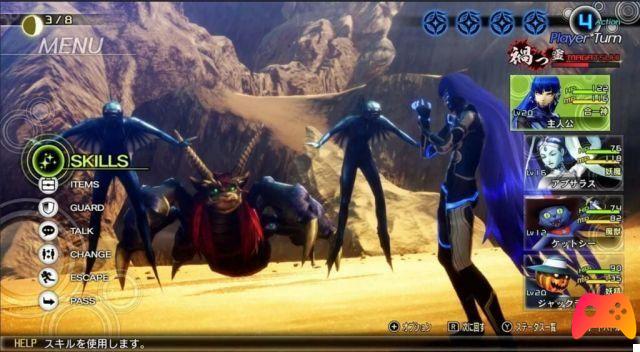 ATLUS stated that the player will be called upon to make decisions with potentially dramatic consequences, from choosing a sacrifice to a preference for darkness as the main guide of their path. Recall that Shin Megami Tensei V will be available from 12 November 2021 on Nintendo Switch.
► Shin Megami Tensei III Nocturne HD Remaster is a JRPG type game developed and published by ATLUS for PC, PlayStation 4 and Nintendo Switch, the video game was released on 25/05/2021 The version for Nintendo Switch is scheduled in the 2021.