Sega has launched the physical edition of Sonic Colors: Ultimate. The game is the remastered of the beloved Nintendo Wii platformer from 2010. Developed by the award-winning studio Blind Squirrel Entertainment, the title brings new life to the famous game with significantly improved graphics, additional features and the new "Rival Rush" mode..
Main features:
Sonic speed and non-stop action: Players will be able to race up to adrenaline-pumping speed, speed through challenging worlds and traverse dangerous obstacles
Interstellar amusement park: it is possible to explore enchanting locations, such as mountains full of sweets or a water park full of marine life and countless swimming pools
Wisps Power-up: During the game it is possible to harness the alien power of the Wisps to defeat the aliens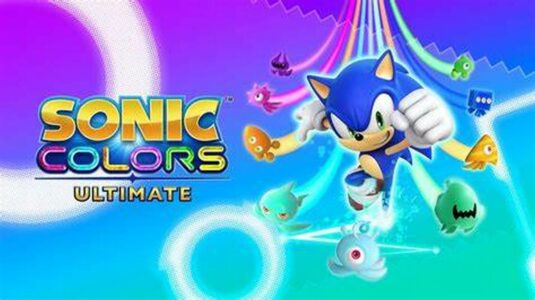 In Sonic Colors: Ultimate, the evil Dr. Eggman has built a giant interstellar amusement park filled with amazing rides and colorful attractions. The main power of the park is via aliens called Wisps. Sonic will be tested on his journey to free the Wisps, whose powers can give the hedgehog special abilities.
► Sonic Colors: Ultimate is a Platform-Adventure game developed by Sonic Team Dimps and published by Sega for PC, PlayStation 4, Xbox One, Nintendo Switch, PlayStation 5 and Xbox Series X, the video game was released on 07/09/2021
Sonic Colors: Ultimate is a beautiful game that cannot be missing from your collection: we have decided to evaluate it with a 80%, if you are interested in learning more you can read the Sonic Colors: Ultimate Review by Federico De Santis.