Big traffic on Valve servers.
It looks like the opening of Steam Deck pre-orders took Valve servers by surprise.
In fact, during the first hours of marketing, Steam has recorded several downs due to the high traffic of users connected at the same time, as often happens also on the occasion of the sales.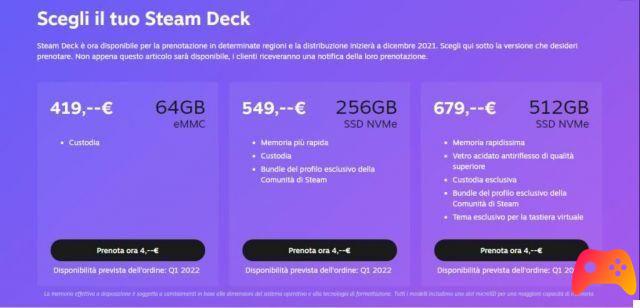 The anti-scalp system also appears to have temporarily gone haywire. The restrictions to avoid Steam Deck insane resales provide that only one piece can be pre-ordered at a time, and to avoid multiple accounts being created, your account must be created before July 2021. Well, for a certain period of time, even several much older accounts were inhibited from pre-ordering.
Right now however, the situation seems to have returned to normal and you can safely pre-order your favorite Steam Deck model.
As usual, Gabe Newell knows how to make us reach for our wallet.