New map and other features
Valorant is ready for the new incredible Act III of Episode 2. Lots of news coming to PC from Riot Games, starting from 'Breeze' the new map of Valorant that will be available from 27th April. Then a brand new Battle Pass with lots of new Weapon Models, Radianite Points, weapon accessories, cards, sprays and titles, up to the new Exile skin, the dark side of Regale.
Below is a description of the main innovations for Valorant:
Breeze
The map is set on a remote island located in the southern part of the BERMUDE TRIANGLE. It offers a bright, fun and colorful environment with wide open spaces and long distance engagement opportunities.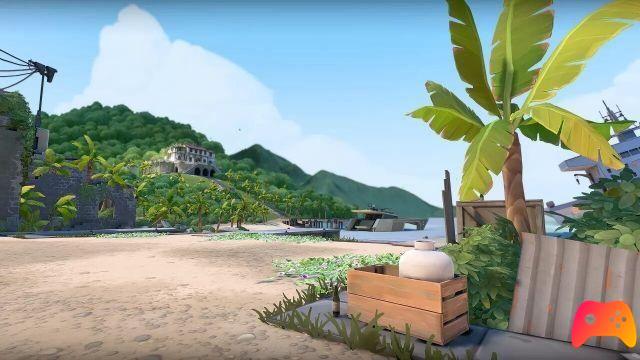 Main features of Breeze
Long distance engagements
Wide open spaces
Wider passages
Emphasis on land control
Pass Battle
Price
● 1000 VP
Types of content included:
● Weapon models, Radianite Points, weapon accessories, cards, sprays and titles
Duration:
● From April 27th to June 21st 2021
Some of the main contents:
● Free route
○ Frenzy Light Wave and 3 variants
○ Lucky Rabbit Accessory
○ Lobster spray?
○ Lineage Card
○ Carta Pizzata da Paul
● Paid route
○ Phantom Light Wave (level 25)
○ Vandal Abyss (level 45)
○ Song of Steel (Melee Weapon)
○ Memories Card - Part 1
○ Knife Fight Card
○ Accessory Dan the Penguin
○ Accessory Get carried away
○ Accessory Ancient mysteries revealed
○ Spray That's fine too
○ Spray Dan dabba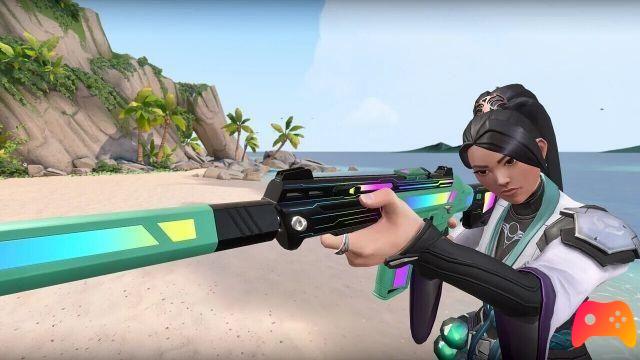 Exile
Wield the vestiges of the royal guard exiled with Exile. The dark side of Regale, corrupt, delicate, beautiful in its impurity.
Custom model, visual effects, audio, variations, killing banner and final effect
Weapons:
Vandal
Operator
Spectre
Classic
Exile Ritual Blade (melee weapon)
Bundle Information:
Contains: Vandal, Operator, Specter, Classic, Exile ritual blade (melee weapon) and an accessory bundle that includes a card, a spray and a weapon accessory.
Bundle price: 7100 VP
Levels:
Level 1 - Model with custom viewfinder and custom ejection bullets
Level 2 - Customized visual / sound effects of the shot; the gem rotates when the weapon is not in use
Level 3 - Custom equipment visual / sound effects (cracks appear); custom charging visual / sound effects (cracks appear); custom exam sounds; the gem reacts to kills
Level 4 - Banner killing and final effect
Level 5 - Gold color variant with blue visual effects (variant 1); killing banner and final effect based on the Royal model.
► Valorant is a Shooter-Tactical type game developed and published by Riot Games for PC, the video game was released on 02/06/2020
Valorant is a beautiful game that cannot be missing from your collection: we have decided to evaluate it with a 89%, if you are interested in learning more you can read the Valorant Review