Cross-play is finally here
The playtest of Battlefield 2042 originally scheduled for July it has been postponed at the moment DICE e EA have not communicated a new date. This news was not well received by fans who were eagerly awaiting the beta version of the new DICE FPS. Following the announcement of the postponement, new details emerged.
EA and DICE confirm that Battlefield 2042 will support cross-play, a feature long requested by the Battlefield community. Compared to other titles with the same function, the cross-play of Battlefield 2042 will not involve all platforms.
The cross-play of the new EA and DICE title is divided as follows:
PlayStation 5 - Xbox Series X / Series S - PC
PlayStation 4 – Xbox One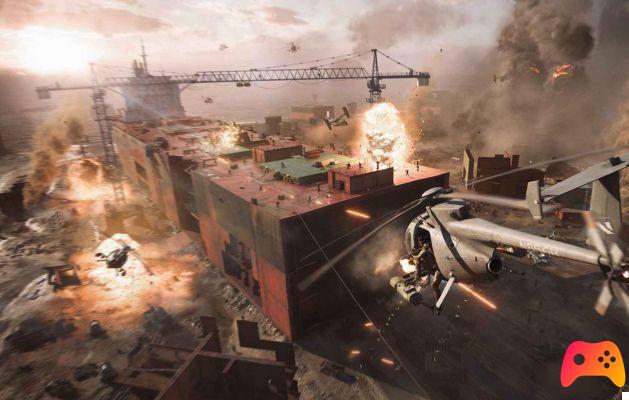 The motivation that led to the creation of two types of cross-play is mainly dictated by the fact that the next-gen and PC versions can support 128 players, while the old-gen versions reach 64 players.
Despite the lack of cross-play, EA reassures PlayStation 4 and Xbox One users that the old-gen versions allow you to transfer progress from the old-gen to the next-gen version.
► Battlefield 2042 is a Shooter-Adventure type game developed by DICE and published by Electronic Arts for PC, PlayStation 4, Xbox One, PlayStation 5 and Xbox Series X, the video game will be released on 22/10/2021 (in 27 days)