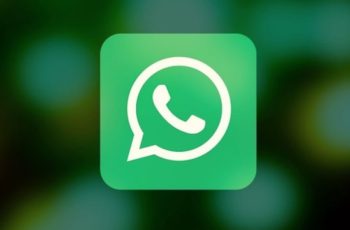 WhatsApp has built-in native YouTube support so that we don't have to leave the application to see videos sent in chats. WhatsApp is the best messaging application, this is mainly due to its continuous updates.
How to watch YouTube videos in Whatsapp
With each update we see new features released such as, How to reply to someone in a Whatsapp group without anyone knowing, Delete photos, videos and GIFs directly on Whatsapp, Send ZIP, PDF, EXE, APK, RAR files via WhatsApp etc.
From now on it will be possible play youtube videos directly on whatsapp: The application loads the preview of the sent links and makes them play in a floating window directly in the application.
Currently this function is a WhatsApp exclusive for iOS, it won't be long and it will be released for Android devices as well.
How to watch YouTube videos without leaving WhatsApp
This new feature allows you to play YouTube videos regardless of whether you are in the chat where the link was sent to you or in another conversation. WhatsApp loads the preview of the link with the video image and description; launching it in a floating window that you can move around the screen.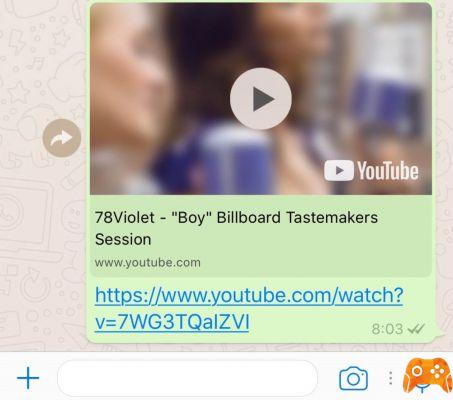 In addition to playing the video in a floating window and the preview of the link, the new native support for YouTube on WhatsApp allows full screen playback simply by clicking on the relevant player button. It can also be closed if you want to end viewing. And if we click on the link we will go directly to YouTube, as is logical.
WhatsApp therefore adds a very interesting possibility for all those who use the application which, we tell you this only because they are in competition, It has been released for Telegram for some time.
The functionality of YouTube on WhatsApp for iOS is better than that presented by Telegram for Apple devices, since it allows viewing of the video in a floating window, which is not allowed by Telegram.
Everything changes with Android, because on this operating system, WhatsApp will allow YouTube to be played even with the screen off.
YouTube preview and playback in a floating window on Whatsapp is expected to reach Android with the next update. To enjoy the news of Whatsapp on iOS you must have installed the latest version of WhatsApp, currently 2.18.11.
Read also: WhatsApp does not work | Resolved
Further Reading:
WhatsApp is about to release a new Boomerang feature similar to Instagram
How to Watch YouTube Videos on Apple Watch
How to watch YouTube videos without internet connection on your mobile
How to download the YouTube app on Roku
Come rallentare i video YouTube in Slow Motion