Arkane Studios has finished work on the exclusive PlayStation 5.
Deathloop has officially entered the gold phase. The news has just come from Arkane Studios in person, who revealed it through its social channels with a dedicated image.
DEATHLOOP has gone gold! Get ready to break the timeloop on September 14! pic.twitter.com/tMpbsQtT29
- DEATHLOOP (@deathloop) August 5, 2021
The development of the exclusive PlayStation 5 console temporal has therefore come to an end and is preparing for the launch scheduled for next September 14th. This means that further postponements should be averted, since now it remains only to print the copies on disk and ship them to various retailers around the world.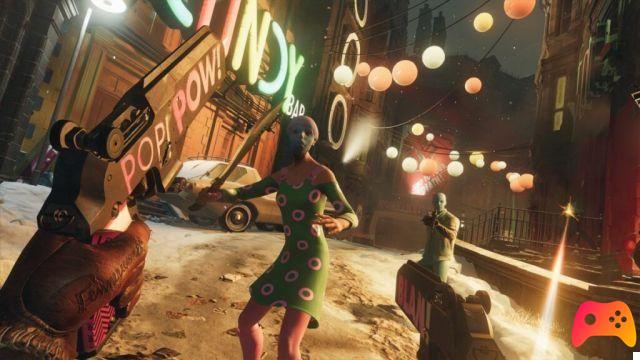 Expected initially for 2020, the latest effort by the authors of Dishonored has since been postponed more than once. The extra time was spent by the authors to polish the technical imperfections of the game and prepare to offer a product as refined as possible. Deathloop recently starred in a State of Play with new gameplay sequences. We just have to wait until September 14 to take on the role of Colt or Juliana in Deathloop.
► Deathloop is a Shooter type game developed by Arkane Studios and published by Bethesda for PC and PlayStation 5, the video game was released on 21/05/2021