Show the characteristics of the title further
Bethesda and Arkane Studios have released a gameplay trailer a full nine minutes for Deathloop. The studio behind Dishonored has done their utmost in this new title without departing from the landscape of assassins: our task will in fact be to escape death, eliminating the others who will hunt us down. THE time cycles they will be faithful companions of ours, as it will often happen that we have to start the "loop", Repeating the day from the beginning.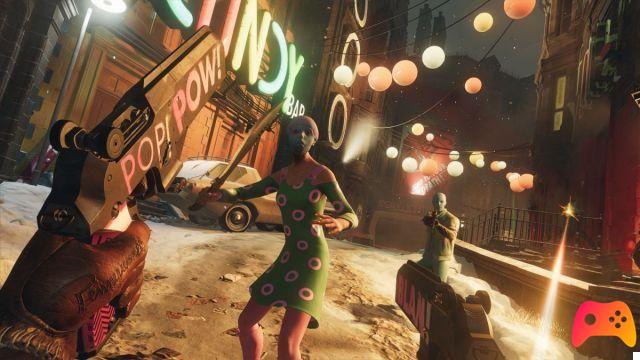 This will still help the player because he will know in advance what he is going to get into, from time to time, looking for new ways to break the loop. The title was developed by exploiting all the features of the new gen, both from a graphic and performance point of view. Deathloop can be played in both single player and multiplayer: the gameplay in fact allows you to leave Colt's rival, Julianna, at the controls of a second player. Julianna is a killer and Colt's rival, so essentially everything will result in some sort of man / woman hunt. If you had thought of a co-op mode then, you are totally out of the way!
Recall that Deathloop will be released for PC and PlayStation 5 on September 14th. We leave you to the gameplay trailer.
► Deathloop is a Shooter type game developed by Arkane Studios and published by Bethesda for PC and PlayStation 5, the video game was released on 21/05/2021