An important day for all fans of FIFA 21. This afternoon (July 16) the event dedicated to the Futties will begin.
For fans of FIFA 21 today is certainly an important day. Like every year (except last year) starting from FIFA 15, one of the most loved events by fans returns to the game servers: the Futties.
This is a selection of players chosen by Electronic Arts, v0tato by users through a sort of pick in game, who will receive a special pink card, complete with pumped up statistics and above all a change of role, designed to put more salt on the competitive sphere. Along with these cards will also be released to weekly groups the players related to past events, like the FUT Birthday, the Future stars and much more, with the relative return of the most popular SBCs released during the season.
In short: net of the period, that of Futties will be a glowing event, capable of rekindling the spark on a title that, as never before this year, is inflaming the audience well beyond the end of the "real" championships.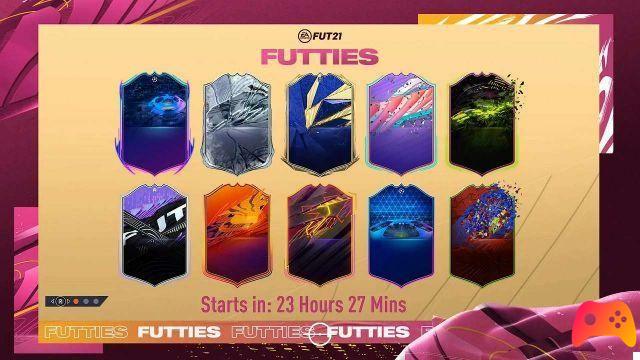 And what do you think of this event? What was the best of this FIFA 21 in your opinion? Let's talk about it together!
► FIFA 21 is a Sport-type game developed by Electronic Arts and published by EA Sports for Xbox One, PlayStation 5, Xbox Series X, PlayStation 4 and PC, the video game was released on 09/10/2020
Version for PlayStation 5 from 03/12/2020
Version for Xbox Series X from 03/12/2020
FIFA 21 is a beautiful game that cannot be missing from your collection: we have decided to evaluate it with a 80%, if you are interested in learning more you can read the FIFA 21 Review