Milestone and Mattel have released a new Hot Wheels Unleashed gameplay video that reveals a new level.
Milestone and Mattel have released a new one gameplay di Hot Wheels Unleashed. The new video focuses on the third setting that can be explored in the game, namely the College Campus.
Located in a typical American high school, College Campus is a complex environment with a main corridor connecting three different rooms: the library, the classroom and the chemistry laboratory. The player can create tracks that connect different rooms using the corridor or the ventilation shaft very high up. In addition to this, two other locations have been revealed in Hot Wheels Unleashed: the dark and rusty garage, with its underground mood and the skyscraper, a construction site that will test players' fear of heights.
The new video also showed six new vehicles among the more than 60 available at launch. The six new cars revealed are: Street Wiener, Total Disposal, Power Rocket, Skull Crusher, Tanknator, Winning Formula and Exotique.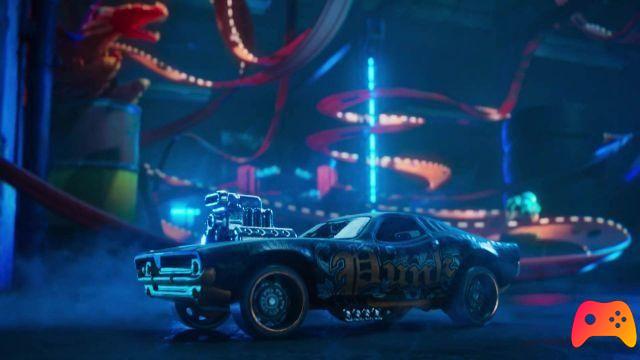 Hot Wheels Unleashed allows players the opportunity to drive cars as if they were playing real toy cars. The gameplay includes adrenaline-pumping racing, a large selection of Hot Wheels vehicles with different attributes and rarity levels that players can customize with different skins and jaw-dropping tracks set in everyday life locations with special track pieces and interactive items. The game will also have a Track Editor that will allow players to customize tracks in any setting and share them with the game's community.
► Hot Wheels Turbo Racing is a racing type game published by Electronic Arts for Nintendo 64 and PlayStation, the video game was released on 31/08/1999