A milestone was reached: It Takes Two reaches three million copies sold and Hazelight Studios thanks the fans who contribute to the success of the co-op titles.
Three. Million. Units. Sold.💥 #ItTakesTwo
The thought of so many people enjoying our game is humbling and heartwarming. ❤️ You've all helped send a clear message – co-op adventures are here to stay!
— Hazelight Studios (@HazelightGames) October 13, 2021
The Tweet from the Hazelight Studios account reads "The thought that so many people are enjoying our game is filled with humility and emotion. You all helped to send a clear message - co-op adventures are here to stay! "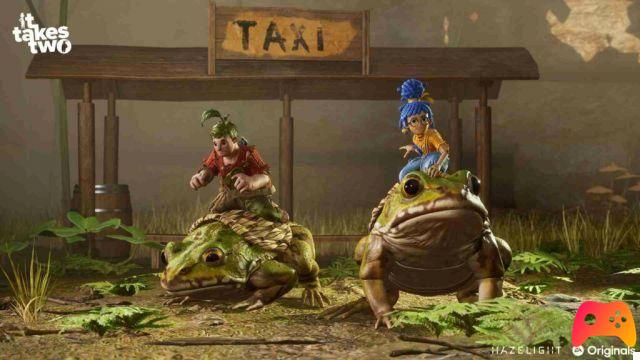 In short, there is no 2 without 3 (millions, ed) e Josef Fares can be satisfied with this excellent reception from the public and the press - as evidenced by our review which awarded the Hazelight title with a major 90 out of 100.
The next Hazelight Studios title will be another co-op? The tweet and the success of It Takes Two leave no doubts, also considering Fares' statements some time ago in which the creative was not surprised by the response from the public and critics and, above all, clarified the future plans of his studio.
Source
► It Takes Two is a Platform-Adventure game developed by Hazelight Studios and published by Electronic Arts for PC, PlayStation 4, Xbox One, PlayStation 5 and Xbox Series X, the video game was released on 26/03/2021
It Takes Two is a beautiful game that cannot be missing from your collection: we have decided to evaluate it with a 90%, if you are interested in learning more you can read the It Takes Two Review by Salvo Cifalinò.