Firaxis has unveiled the first gameplay of the new Marvel superhero themed strategy game.
Not only Marvel's Avengers and Marvel's Guardian of the Galaxy, the range of games starring the heroes of the house of ideas is about to be enriched with a component distinct from the others. In the past few hours Firaxis Games has presented the first official Gameplay sequences of the strategic title Marvel's Midnight Suns.
After XCOM and Sid Meier's Civilization VI, the US team is engaging in a major licensed project. Midnight Suns is set up as a turn-based tactical RPG, with a card-based system. These represent consumable items that you can use to activate the skills of Marvel heroes. The player will be able to customize his own paladin, called "The Hunter" and forge increasingly stronger friendships with his companions.
The player will play the antagonist's son Lilith and according to the prophecy he is also the chosen one to beat her. Accompanying him will be 13 superheroes taken from Avengers, X-Men, Runaways and other famous Marvel series. For example, the two shared videos feature Iron Man, Captain America, Captain Marvel, Doctor Strange, Blade, Nico Minoru, Magik, Robbie Reyes as Ghost Rider and Wolverine..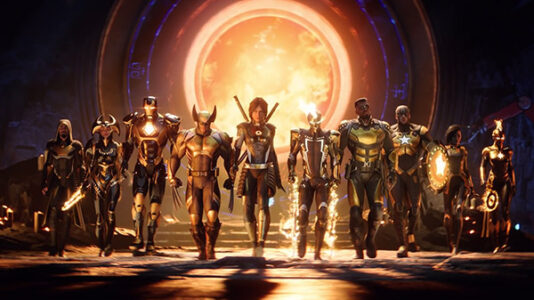 Marvel's Midnight Suns will be available for PlayStation 4, Xbox One, PC, Nintendo Switch, PlayStation 5, Xbox Series X and Xbox Series S from March 2022 and will be included in the Xbox Game Pass service from launch.