A rumor spread in these hours on Twitter would seem to confirm the imminent announcement of NBA 2K22, complete with a release date and cover of the game.
The last chapter of the series NBA 2K has, let's face it, split the critics and the fans themselves in two. NBA 2K21, in fact, on the one hand has proven to be a product in some ways unattainable, albeit full of critical issues, even important ones that have slowed its rise.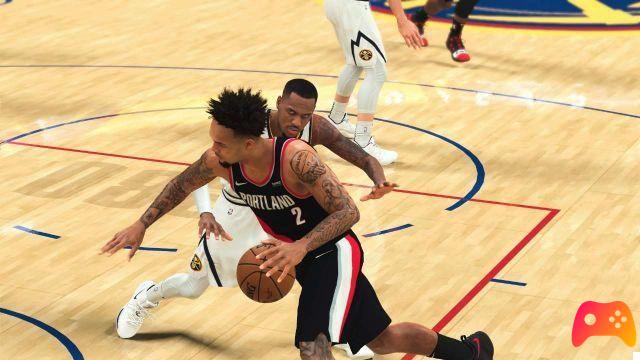 For this reason, the expectation of the fans is all about the next episode of the now over twenty-year saga, called in some way to redeem the brand after the last half missteps. Actually, at the moment, of NBA 2K22 is still known very little, with Take-two and Visual Concepts not yet officially disclosing clues about the project. On Twitter, however, in the last few hours there have been leaks after leaks, which would seem to anticipate both the release date and the cover of the next chapter of the saga. The face of NBA 2K22 should be Nets Champion Kevin Durant, in the company of stars of the past (protagonists, presumably, of any specials of the game) such as Kareem Abdul-Jabbar e Dirk Nowitzki. Furthermore, again according to the leaks, the game should debut in the now "usual" window, ie in mid-September, more precisely the 10.
First look at #NBA2K22 pic.twitter.com/jNEmQjjzw2
— NBA 2K22 Leaks & Intel (@2KIntel) July 1, 2021
Pending further developments in this regard, we invite you to stay with us so as not to miss any updates on both NBA 2K22 and the world of three hundred and sixty-degree video games.
► NBA 2K21 is a Simulation-Sports game developed by Visual Concepts and published by 2K Games for PC, PlayStation 4, Xbox One, Nintendo Switch, PlayStation 5, Xbox Series X and Google Stadia, the video game was released on 04/09/2020
Version for PlayStation 5 from 12/11/2020
Version for Xbox Series X from 10/11/2020
NBA 2K21 is a great game that we recommend - we decided to rate it with a 75%, if you are interested in learning more you can read the NBA 2K21 Review