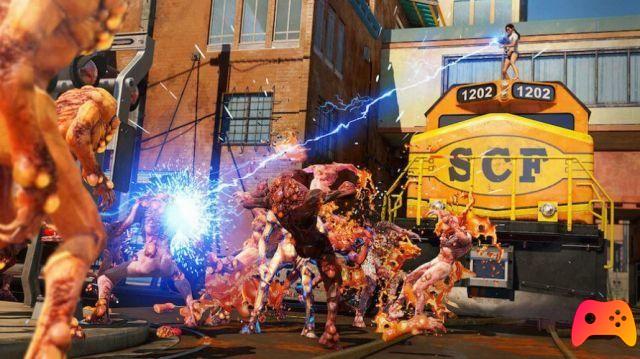 PlayStation has registered the Sunset Overdrive trademark, the title produced by Insomniac on Xbox One and PC that may soon arrive on Sony consoles.
Several days ago, more precisely on April 26, 2021, PlayStation registered the trademark of Sunset Overdrive. This game is currently an exclusive title for Xbox One, later also released on PC, developed by Insomniac Games.
What does this action represent? Probably Sunset Overdrive is coming to PlayStation 4 and PlayStation 5 soon. That would certainly be great news for PlayStation users. In fact, for Sony it would be a way to release an extra title for its hardware without investing too much money. Furthermore, the title could be released at launch, scheduled for this fall, together with the PlayStation Plus.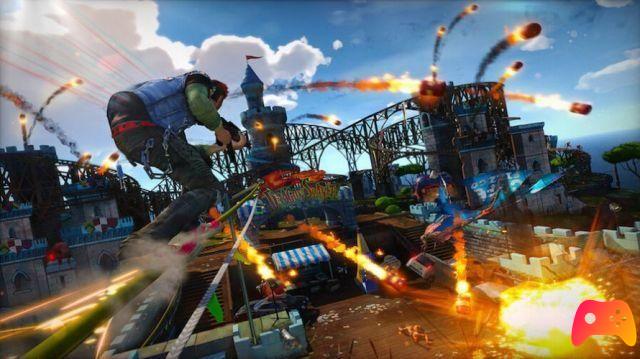 In Sunset Overdrive, we are in the year 2027 and Sunset City is under siege. A contaminated energy drink has turned most of the population into toxic mutants. The game environment allows different actions to the player: grind, jump and run on the city walls, using an unconventional and devastating arsenal. With hyper agility, unique weapons and customizable special abilities, Sunset Overdrive rewrites the rules of traditional shooters with an explosive, irreverent, stylish and completely out of the box adventure.
► Sunset Overdrive is a Shooter-Platform type game published by Microsoft Studios for PC and Xbox One, the video game was released on 28/10/2014 The version for PC came out on 16/11/2018 The version for Xbox One came out on 31/10/2014