Expensive adventures.
If the $ 114 that a copy of Super Mario Bros. was auctioned a year ago seemed a lot to you, know that the new record just set is much higher.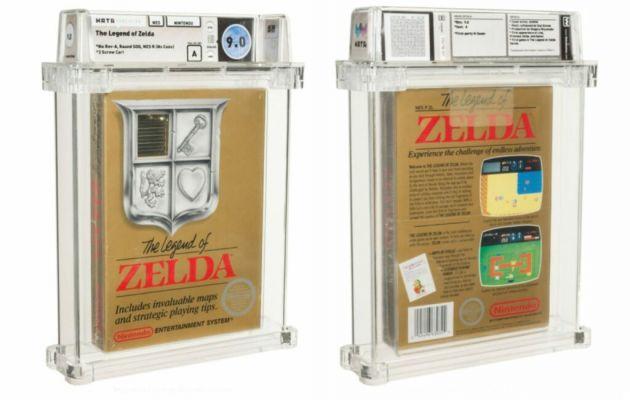 A copy of the original 1987 The Legend of Zelda for the NES has just sold for a staggering $ 870.
Heritage Auctions, the Texas auction house that oversaw the sale, declared that it is one of the first copies produced of the first chapter of the series and called it "an apotheosis of rarity, full of cultural significance and an important collector's item".
The cartridge is the only copy of that particular production series that the auction house has ever sold. The series is in fact quite rare as it was only produced for a few months at the end of 1987 to be replaced by another one at the beginning of 1988.
There is only one other series even prior to the one auctioned: the first ever produced. However, it is believed that there is only one sealed copy of that first edition in the world and it is not certain that it will ever be offered for sale.
In any case, the condition of the Legend of Zelda cartridge was evaluated with a 9/10.
The name of the seller has not been made public, however we can only wish him a good, long, very long vacation.
► The Legend of Zelda is an Adventure-type game published by Nintendo for Wii U, Game Boy Advance, Nintendo GameCube, Nintendo 3DS, Nintendo Wii and Nintendo (NES), the video game was released on 21/02/1986 The version for 3DS came out on 12/04/2012