UnMetal, perhaps, has already ended up on the radar of some of you, after the reveal trailer a few weeks ago, but, for those who don't know it yet… buckle up.
Indie publisher Versus Evil, in collaboration with indie developer Unepic_Fran, have taken most of the games and television series that made 80s history, and combined it with a gaming structure from 2D stealth action game.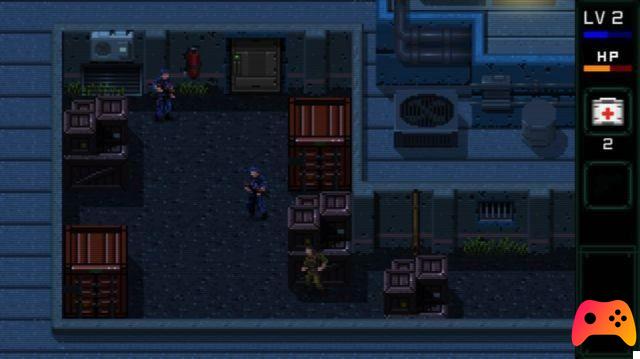 UnMetal, in fact, is a 2D action game set in 1972, which puts us in the shoes of Jesse Fox, a civilian who inadvertently finds himself embroiled in a mission to prevent a terrorist attack on NATO. Jailed for a crime he did not commit, his new mission becomes to escape the prison where he reluctantly found himself. In UnMetal, not only stealth will be important, but also crafting: by combining many of the objects that we will find around, such as pieces of circuit, cables, or even toilet paper (yes, don't ask questions), we will be able to assemble new objects that will help us in the our escape plan.
Who would have thought that objects critical to the success of a mission could include… a soldier's glass eye and an eye patch?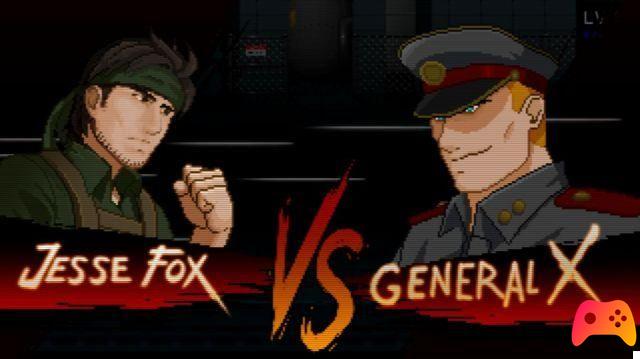 Filled to the brim with drier humor than a secret agent's cocktail, UnMetal is a continual homage to the '80s.
There are so many great moments, in the games and movies that we watched as children. That's why, when we first got our hands on UnMetal and experimented with the stealth and action of the title, we never wanted or could stop playing. UnMetal is the game we didn't know we wanted, and we only got it now.
If, like Steve Escalante (GM of Versus Evil), you are no longer in the skin, you are in luck, because UnMetal is already available on all major consoles on the market, as well as on Steam, GOG and the Epic Games Store.