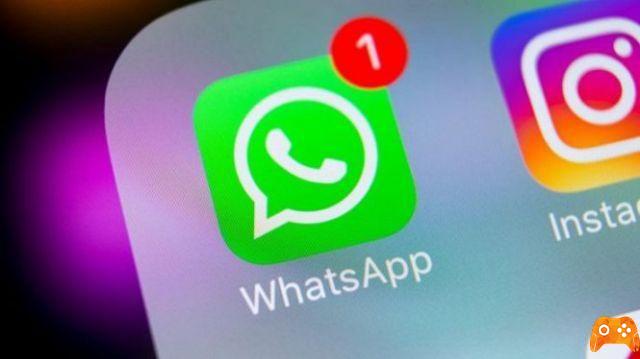 Usually you send voice notes on WhatsApp to your contacts? So are you interested in knowing that theinstant messaging application is working on a redesign of the functionality to send audio files and will allow you to send very soon up to 30 audio messages at a time.
WhatsApp is down: what to do when the application is not working
Undoubtedly, i WhatsApp voice messages they are an extremely useful function. And, when our hands are busy or we are doing activities that do not allow us to write, audio notes are the perfect resource for communicating with our contacts without using the keyboard or touching the screen.
As it is one of the most used features of the application, the company wants the feature to offer more options and improve the user experience. For example, they recently introduced the lock function, with which you can record voice messages without having to hold down the microphone key all the time, the ability to listen to audio messages in the background, or consecutive voice notes.
Facebook-owned instant messaging app doesn't stop there and will continue to optimize the audio messaging feature. According to WABetaInfo, the portal specializing in news on WhatsApp, the platform is preparing a new design for the section for sending audio files that will allow us to send up to 20 voice notes at the same time.
This feature is particularly useful when we want to share several voice notes that we have recorded during the day with one person, instead of sending them one at a time.
The new functionality is currently only available for the beta version of WhatsApp for Android 2.19.1. There is still nothing about when it will be released globally. But if you are not a tester and would like to try out the new features of the app before anyone else, here's how to install WhatsApp beta.
If you want to experience all the news of WhatsApp before anyone else, you have to install WhatsApp Beta, the trial version of the messaging application. Normally all changes and new features come a few weeks - or months - earlier in this release, compared to the stable release.
You can try WhatsApp Beta on Android, is available for all users of the application who want to try it. It's an open test version, the best way for Facebook to make sure a good number of users test and experiment with all changes before making them final.
Install WhatsApp in its normal version
Log into the WhatsApp Beta website
Click on Become a tester
Download WhatsApp Beta from Google Play
How to hide a contact on WhatsApp
Are you done!
Further Reading:
How to speed up listening to WhatsApp voice messages on Android
How to listen to Whatsapp voice messages without viewing and without opening the app
What to do if voice messages don't work on WhatsApp
How to speed up Whatsapp audio messages on PC and phone
How to make WhatsApp calls using the Google Assistant