Microsoft provides further clarification on the compatibility of the new console with games from previous versions.
Xbox Series X Project Management Director Jason Ronald explained in detail how the new console will work and to what extent it will be fully backwards compatible. The Series X will be able to run the games of all Xbox generations, ranging from the original platform to Xbox One. Ronald said, among other things, that thousands of games will be playable as early as launch on Xbox Series X, and that over 100.000 hours of testing have already been done to ensure previous titles perform well on the new platform.

What seems surprising in this case of the Xbox Series X, is the way it will be backwards compatible. That is how it will drastically improve the old games, according to the words of the Microsoft manager:
Our goal has always been to enable players to take advantage of the best versions of four generations of Xbox games, right from the launch of the Xbox Series X. These principles have been fundamental to us from day one and have influenced many of our design decisions. as we started the journey to create our most powerful and compatible console ever.
Ronald explained that the Series X will specifically use the new console's CPU, GPU, and SSD, which means previous features like boost mode and downclocking will no longer make sense. The next-generation platform will be able to take full advantage of the power it possesses internally for all backward-compatible titles.
Xbox Series X: Backward compatible to the point of improving old games
So what to expect in practice? Ronald said that all games from previous generations will now also be able to support HDR.
Xbox Series X offers an innovative new rebuild technique that allows the platform to automatically add HDR support to games. As this technique is handled by the platform itself, it allows us to enable HDR without impacting game performance, and we can also apply it to Xbox 360 and original Xbox titles developed nearly 20 years ago, long before [this standard] existed. .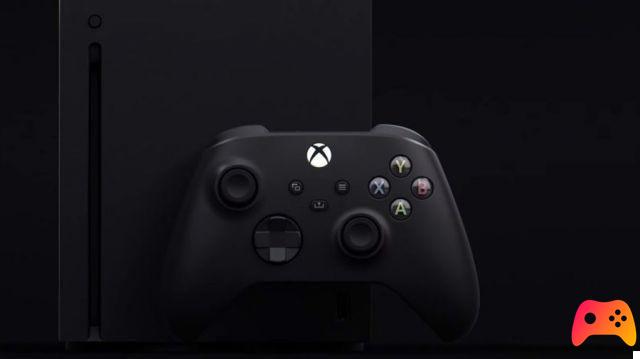 Not only will older games visually get a big boost through the application of HDR, but even the frame rates can be increased a bit as well. In some cases they can even double the original fps.
If this is not a next-gen revolution, we are close to it. Certainly if all this is confirmed in full, and it happens in the same way also on the made in Japan console front, the generational transition will only be an immense pleasure.