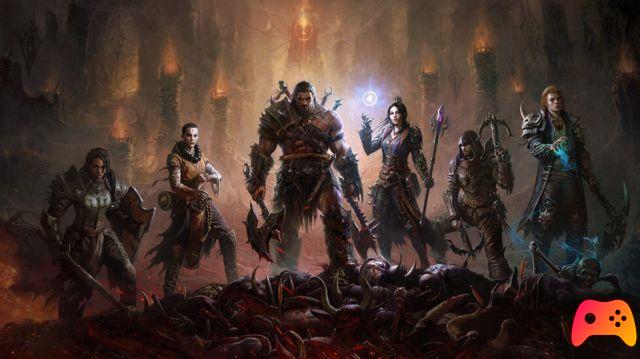 Here's everything you need to know about Diablo Immortal: Classes, Skills, and Levels of Excellence
It is no surprise that Diablo Immortal you draw heavily from Diablo III in many of its game systems, it has been clear since its announcement. Despite this, each of these systems has been refined and revised for a new gameplay experience, as we can see in the ability and in the system of Levels of Excellence. Let's see the latest news presented in the technical alpha.
Classes and skills
At the moment the classes that can be used in the technical alpha are: Barbarian, Monk, Wizard and Demon Hunter. Later they will be added Crusader e Necromancer.
In Diablo Immortal every class will have access to two unique primary attacks e a variety of skills, both new and historical of the franchise, as well as aUltra skill original of this chapter related to the primary attack.
Each character can have equipped a primary attack e four skills, which will be freely assignable and without limits. The new skills will be unlocked as you level up.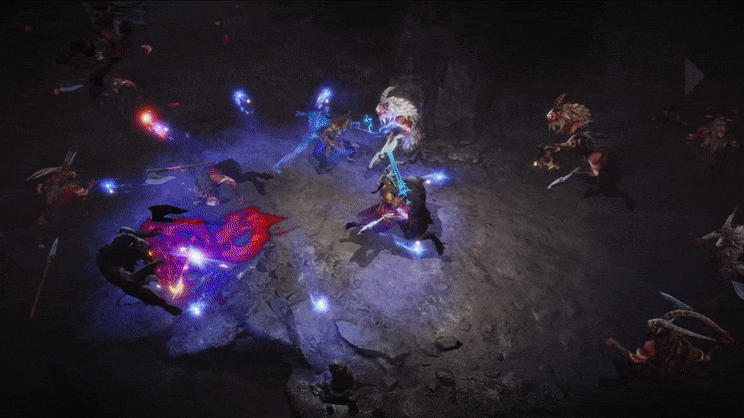 A Wizard and a Demon Hunter in their classic ballet of death and destruction.


System of Excellence
The system of Levels of Excellence returns in Diablo Immortal and although it is borrowed from Diablo III, there are several, substantial ones differences.
Excellence Points are earned after reaching the maximum level, but are now assignable in different skill or talent trees, each with a focus on a particular and precise style of play. Each tree will guarantee permanent attributes (fairly straightforward and simple stats or bonuses) and specialization skills (more complex or particular effects). There are currently only four trees available on ten scheduled for launch.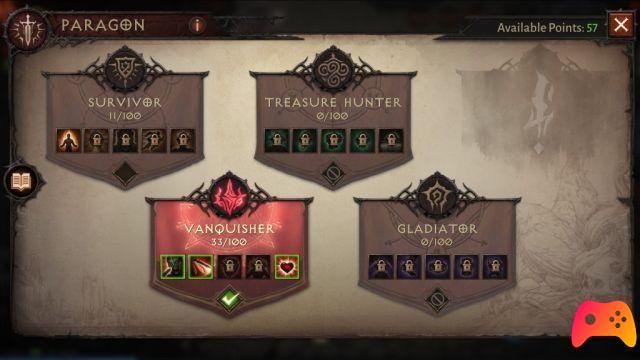 The four trees of Excellence currently available.
But be careful: it will be possible to have only one tree active at a time. This means that the available specialization skills will only be of the activated tree, while the permanent attributes will also be guaranteed by trees that are deactivated at that time.
It is essentially a way to favor the awarding of points in different trees, but without making the characters too "competent" in many gameplay situations.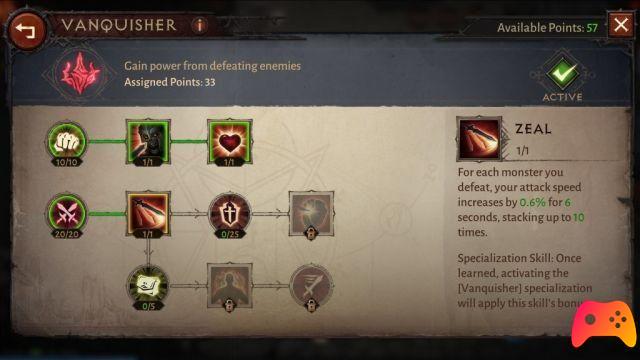 Example of a tree of excellence. In the circle icons we find the attributes, in the square ones the skills.
These systems are certainly familiar to Diablo III players, but will they be different enough to avoid the same mistakes and problems? Let us know yours!