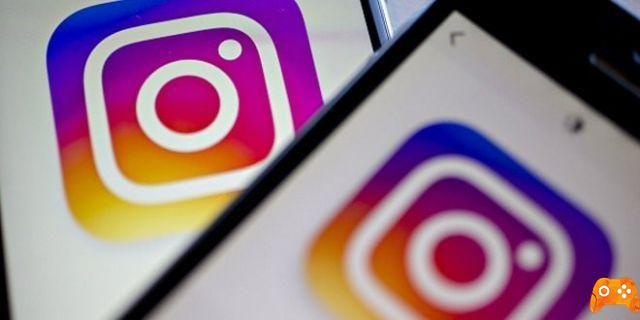 Through this tutorial you will learn how not to be seen online on Instagram. Social networks have become a very important means of communication for many users who seem almost unable to live without them. With the arrival of Facebook, millions of people around the world started using this social network to search for people, friends, relatives, etc. And being able to get in touch with them through the application.
Currently, Instagram is one of the most used social networks by users. Direct messages can be sent from the app, but a new update shows all users who are online on the app. You would like not to be seen online on Instagram, since you feel that no one should know when you are on the platform. Self you don't want to be seen online on Instagram, you need to follow the steps mentioned below.
How not to be seen online on Instagram
The first thing to do is to open the app and click on the three-dot icon located in the upper right corner of the profile screen.
Once you are inside the menu, you need to scroll down until you find the "Activity Status" tab. Click on it.
Within the activity status, we will see two sections:
Shows the status of activities
"Allows the accounts you follow and the people you messaged to see the last time you were active on the Instagram application. If you deactivate this option you will not be able to see the status of other people's activities "
By unchecking this, we will prevent anyone from knowing what time you logged in last time.
Show activity in chat
"Allows people to see if we are active on the application."
By disabling this option, everyone will know if you are online or not within Instagram.
So it is good that you disable both options to safeguard your privacy within the social network.
This way no one will know when you enter or leave Instagram.
Further Reading:
How to see who saved your Instagram posts
How to see likes on Instagram?
How to hide hashtags on Instagram
How to see Instagram stories anonymously
How to find people blocked on Instagram