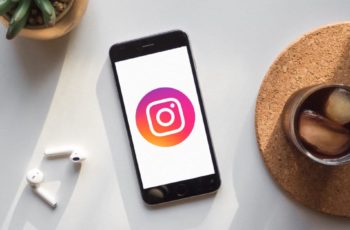 You are looking for an account on Instagram, you have probably already searched and found it successfully in the past, suddenly you see the message that the user could not be found on Instagram (This page could not be found. You may have followed a link that it does not work).
Or you have recently unlocked it, and now you can't find it anymore. In this article, we talk about why you see this message and if there is anything you can do about it.
A few weeks we talked about how to Block or unblock a contact on Instagram, if that's interesting for you, take a look. Another even more interesting article talks about What happens if I block someone on Instagram?
In this article, however, I want to explain to you why it often happens not to be able to find a person on Instagram. User not found on Instagram, how to do it?
Instagram user not found which means
Instagram problem "User not found"
Just today I was asked this question: Hi, I blocked some people from my Instagram and now I have unblocked them, but when I click on them I see the banner "user not found"?
Answer: You have to enter the full ID of the people, not the name but the user ID and search for them.
User not found on Instagram can mean 3 other things:
The person you are looking for may have deleted or disabled their account. When someone temporarily deactivates or deletes their account, it means they don't want to be found on Instagram. Allow some time to pass and then try searching for their profile again.
He may have changed his username. When someone changes their username, it's only changed for new posts and comments and not old ones. If you look in the comments section, you will still be able to find the old username. So when you tap on someone's name in the comments section and it doesn't work, search their profile using their name.
A friend recommended another solution: you may need to log out, then log in, refresh the page one more time, then try to find followers again. Or try cleaning your browser cache.
Here you will find various tutorials on how to clear the cache on various browsers.
Note: some people use their name and username different from each other, others use their real names for both.
Further Reading:
How to add more photos to your Instagram Stories
Find out how to use the African dancers filter on Instagram
How to see Instagram stories anonymously
How to delete Instagram account
How to temporarily disable your Instagram account